Flourishing Canadian market brings growth and risks for SMEs | Insurance Business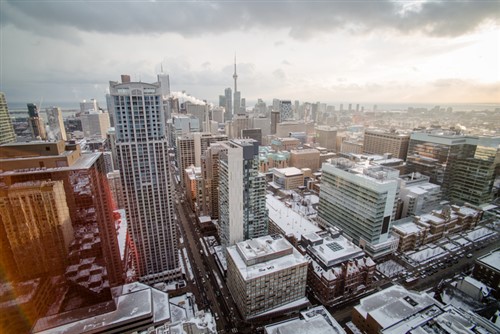 The following is an opinion piece written by Jo-Anne MacDonald, CEO of ARAG Services Corporation.
The Canadian economy is fairing better than many in the world and the small to medium-sized enterprises (SMEs) that are its backbone are growing in size and number. But commercial growth also increases risks, against which SMEs need to protect themselves.
Canada's future looks bright. Our economic growth has led the G7 nations for two years and unemployment is at a low barely seen in 40 years. The outlook is not without its clouds in the form of potential protectionism and uncertainty over the NAFTA negotiations, but projections for the next half a decade show steady growth that will take our GDP beyond $2 trillion.
Employment projections look very healthy too, with the unemployment rate predicted to drop further, to below 6%, where close to 20 million Canadians will be at work. Helping to drive this growth are the small and medium-sized businesses that make up a huge part of the Canadian economy. Outside of the public sector, roughly 90% of employees work for SMEs (businesses with fewer than 500 staff) and about 70% are in small businesses (those with fewer than 100).
However, all of this growth and employment is not without some increased risk for employers, especially all of those SMEs.
Growing companies, especially smaller ones that may not have much employment experience, let alone an HR department, are more likely to make mistakes and find themselves facing a lawsuit. It also seems logical that disgruntled employees, whether their grievance is justified or not, have less to lose by taking on their bosses in a buoyant employment market.
There are other risks for SMEs that increase with rapid growth. Almost all businesses want more contracts, but with them comes a greater risk of a contract dispute or bad debt. Keeping on top of sector specific regulation, tax affairs and statutory licences can also become increasingly difficult as a business expands quickly.
But these risks present a great opportunity for brokers advising smaller businesses on their insurance provision. Legal expense insurance may be relatively new in Canada, but it is growing rapidly and the SME sector is at the forefront. This shouldn't come as a surprise, as legal protection products for small and medium-sized businesses are a staple for brokers in more mature legal expense insurance markets, such as those in Europe.
While larger businesses may have in-house legal teams or a retained lawyer to call upon, if smaller businesses have a relationship with a law firm at all, it is unlikely to be one with the breadth of expertise to advise on the full range of legal issues they might face, so a legal expense policy can be invaluable.
The consequences of legal action can also be more serious for SMEs. The time that managers, typically in a smaller team with limited experience of such disputes, lose to fighting the case for their business can be crippling, and the legal cost of some cases could literally take a small business under.
As smaller businesses grow to the stage where legal issues become more likely, they are often surprised to find that they can insure themselves against the cost of some of the most common and scary legal disputes and get legal advice over the phone on any commercial matter.
It also helps, come renewal time, if your SME package includes some valuable benefits that your client has made use of in the intervening 12 months. There's nothing quite like getting some value back from your insurance policy without having to make a claim.
We have every reason to be optimistic about the future of the Canadian economy and especially for our bustling SME sector. Brokers offering legal expense insurance have a great opportunity to give their SME clients a significant benefit and help them to grow.
Jo-Anne MacDonald is the CEO of ARAG Services Corporation.
Related stories:
Drivers confront insurers over diminished value claims on cars
Canadians shouldn't have to stand alone in court