Seasonal employees can leave businesses vulnerable to legal risks | Insurance Business Canada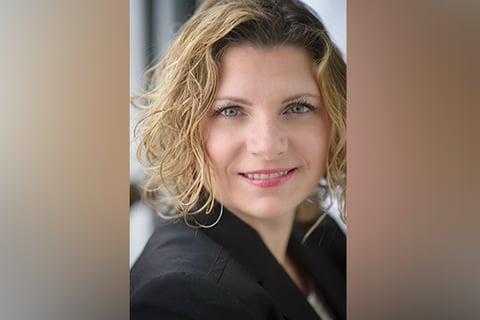 The term 'ghosting' refers to the ending of a relationship by cutting off all communication with an individual. While it's commonly used in the dating world, businesses can also be at the receiving end of ghosting from their employees, which, alongside other employee-related issues, can open them up to legal risks.
During the summer, seasonal service-type jobs in particular can see a lot of turnover because of employees' sudden disappearances when they stop showing up to work and don't make it clear to their employer whether they're resigning or just taking a day or more off.
"The non-commitment of employees can leave employers in a bad situation," said Nancy Babeu (pictured), regional sales manager for Eastern Canada at ARAG Services Corporation. "If there's a key peak period and employees do not show up for their shifts or are inconsistent, then that definitely affects the revenue of the company, and then terminating these employees can get tricky, depending on the contracts."
In fact, issues around employment contracts are a key legal risk that businesses can face, which is why legal expense insurance (LEI) becomes an important tool that brokers can offer to their commercial insureds.
Disputes include "wrongful dismissal, constructive dismissal, and lay-offs," said Babeu. "Where this is an alleged breach of an employment contract, an employer armed with legal expense insurance is prepared to defend themselves with legal representation."
For small and medium-sized businesses that don't have HR professionals on staff, ARAG's legal expense insurance solution becomes especially critical.
Read more: Contract disputes open businesses up to legal woes
"They don't have all the knowledge that goes into HR, and it can get them into trouble," explained Babeu, adding that ARAG's legal advice line, which is included in ARAG's LEI policy, gives businesses access to that HR expertise. "The legal advice line is always available to give unlimited advice to the business owners in terms of HR – what are their rights, what can they do, what can they not do, and how to do it – to avoid running into legal issues before they actually happen. It's a tool to be proactive, rather than reactive, to a situation."
However, ARAG's LEI product includes more than access to the legal advice line.
"If there was ever a legal dispute with an employee or an ex-employee that they believe the employer is not being just or did not terminate accordingly, then we would defend the employer," said Babeu. "And with the legal expense insurance, they don't have to pay a penny of the bill. It's covered under our policy."
Let us carry the burden, so you can live your life.