With identity theft growing in Canada, this insurance offering can help | Insurance Business Canada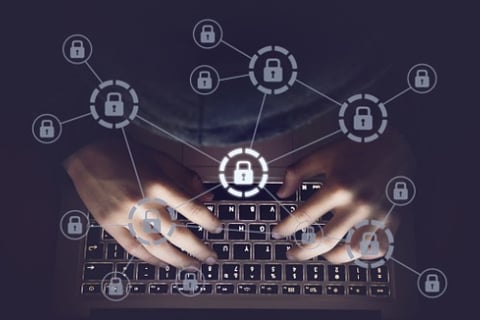 The information of consumers is often not safe in today's digital world, where hacks like Capital One's recent data breach and the Equifax breach in 2017 have affected millions of people in Canada and the United States. In some of these headline-making breaches, the identity fraud risk of many individuals remains elevated for several years, if not for the rest of their lives.
In fact, according to the RCMP's Canadian Anti-Fraud Centre, Canadians lost $21.2 million related to identity theft in 2018 – markedly higher than the $11.7 million they lost in 2017 – demonstrating that this risk isn't going away.
"In recent years, identity theft risk has evolved from unsophisticated techniques, such as dumpster diving and mail theft, to more elaborate schemes such as skimming, phishing, and hacking as criminals gather profiles of potential victims," said Graham Martin, AVP of underwriting at ARAG.
Victims of identity theft can experience financial loss, and have difficulty obtaining credit or restoring their good name, which can put a dent in their future financial goals. There are also legal issues that can arise out of identity theft that, in extreme cases, can lead to the loss of a roof over an individual's head.
"Disputes can occur with banks, lenders, and other financial institutions regarding unauthorized (by the real owner of the identity) loans," explained Martin. "Victims of ID theft could even lose their homes, if title fraud is involved whereby forged documents are used to remortgage or sell the home."
Read more: Families don't have to face legal issues alone
ARAG's legal expense insurance offering, Family Legal Solutions, can help insureds when they become a victim of identity theft so that they don't have to struggle through this difficult situation alone.
"Our solution is two-pronged. Firstly, we provide an ID theft case management service where we provide an identity restoration consultant to give over the phone advice on what the caller should do to mitigate their position, who they should contact, etcetera," said Martin. "Secondly, if the ID theft results in the insured having a dispute with a lender or other financial institution, we will assign a lawyer to represent the insured."
In this risky environment, brokers would do well to recommend this LEI coverage to their clients, especially since ARAG's Family Legal Solutions provides families with protection against the cost of many other common legal disputes.
Let us carry the burden, so you can live your life.