Sun Life becomes title partner of Canadian winter pentathlon event | Insurance Business Canada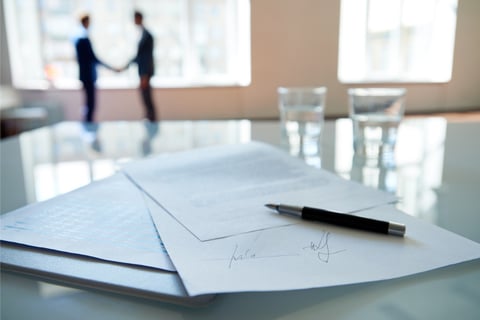 The organizers of the Pentathlon des neiges in Quebec have announced that the life insurer Sun Life has signed a long-term agreement to serve as a title partner to the sports event.
As part of the title sponsorship agreement, the event will now be called the Sun Life Pentathlon des neiges. Sun Life will provide financial support for the event, and has noted that in 2023, the event will return to its original format, wherein Pentathlon participants will be able to reconvene at the big tent after the competition.
"We are very proud to be able to associate the name of our event with that of a prestigious company that has been present in Quebec for over 150 years," said Groupe Pentathlon general manager Cynthia Paquet. "Sun Life shares similar values with us and will support our organization in its mission to develop innovative and unifying sports events that provide participants with emotional and enriching experiences."
Paquet added that Groupe Pentathlon sees the partnership with Sun Life as a "great mark of confidence," which will allow the organization to consolidate its foundations as it emerges from the pandemic and approaches its 20th anniversary in 2024.
"Sun Life is proud to join the Pentathlon des neiges, a flagship event in Quebec City that brings together winter sports enthusiasts," commented Sun Life Quebec president and CEO Robert Dumas. "This partnership is an excellent example of our commitment to building healthy and sustainable communities."
Dumas also said that Sun Life is inviting the public to take part in the sporting challenge, "to push their limits while enjoying the joys of winter."
For this year, the Pentathlon des neiges drew in about 4,500 participants. Both Sun Life and Groupe Pentathlon hope to approach the record number of 6,150 participants reached in 2019 next year.
The Sun Life Pentathlon des neiges will take place from February 18 to 26, 2023 on the Plains of Abraham, Quebec. Registration for the event is now open on the official Sun Life Pentathlon des neiges website.
Read more: Sun Life announced as presenting sponsor for winter sports event
In September, Sun Life had announced that it signed on to be the presenting sponsor of another winter sports event – the 24h Tremblant. The insurer's financial contribution allows the 24h Tremblant organizers and its participants to focus on raising funds for children's causes.