Western Financial CEO's unique approach to M&A | Insurance Business Canada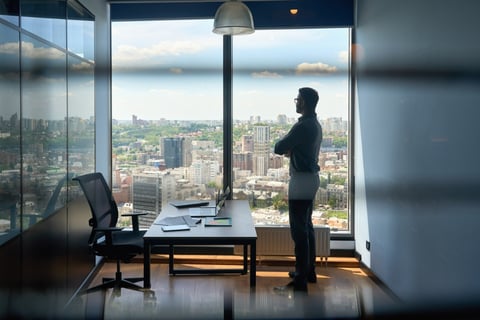 Western Financial Group has undergone significant expansion across Canada over the past few years, with some of its most recent acquisitions being Wiesner Insurance Inc. based in Brampton, Ontario, and Alberta-based Central Agencies.
Kenny Nicholls, president and CEO at Western Financial Group, takes a thoughtful approach to all the merger and acquisition (M&A) activity he engages in, explaining that he wants to carry out the legacy of the broker groups that are acquired.
Read more: Western Financial expands reach in southern Ontario
"Our whole M&A strategy revolves around how Western can continue growing by furthering the legacies of the broker groups that have joined us over the last 20 years," he explained. "There was a time when volume was the key, but once that was reached, we focused on helping broker owners' growth."
The industry is changing at a rapid pace, and Western aims to provide its partners with caring, comprehensive support. As market conditions become more favourable, having financial, product, talent, and technological support are all top of mind for the organization.
"The hard market made it very difficult for smaller players to ensure capacity, but we can continue providing rural markets with the products they need based on our size," said Nicholls. "There are also labor shortages across Canada, and we help work through how broker owners can best service their communities and customers."
Western has ambitions to continue growing organically while also connecting with broker groups in areas that haven't been reached yet.
Every acquisition is completely different based on the broker group, and Nicholls does not believe that one size fits all. Elevating a new partner within the Western family takes a unique approach, and Nicholls said this is what sets Western's M&A strategy apart in the Canadian insurance industry.
"The way we provide support is multifaceted," he emphasized. "We have the ability to not only bring our market contacts, but we also provide better terms from a commission perspective while having the internal capacity to build more specialized products.
"We have our own underwriting teams, claims adjustors, and premium dollars through international and domestic markets. Therefore, customers get superior service for specialized needs."
Western also works with a group's internal leadership to see who can be a fit to a particular team. If there's no immediate leadership, they help find the right people for the role.
The recent partnership with Central Agencies is a great example of a company who have long-standing community support, and an established owner, Norman Mayer, who plans to stay a part of the organization. Western welcomed Norman and his team with open arms.
Read next: Western Financial swoops for Central Agencies
At the end of the day, after a transaction is made, Western's approach to each broker group is different. The firm provides tailored M&A support for their unique needs.
"This is a people business, and we want to take that approach for everything we do," he said. "Rather than thinking of M&A as a transaction and buying a book of customers, we rather view it as a succession plan for broker owners who've built successful businesses and reputations."