Federal government to look into alternatives for marine mammal regulations | Insurance Business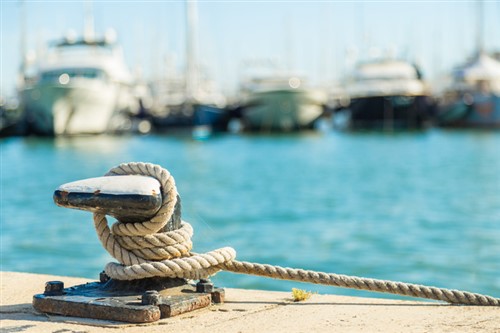 Canada's Fisheries Minister said that the federal government is looking into additional and/or alternative ways to prevent whale fatalities in the Gulf of St. Lawrence, referring to a contentious law that imposed speed limits on vessels passing the area.
The regulation imposed a speed limit of 10 knots on large ships traveling through the western gulf. The restriction has resulted in several fines, the cancellation of cruise visits, and even the shutdown of a snow crab fishery.
Register for our exclusive CE webinar Cyber Insurance 101, and get covered on selling cyber.
On Thursday, Fisheries Minister Dominic LeBlanc met with aboriginal groups, scientists, and representatives from the fishing and marine transport industries in Moncton, NB to discuss new solutions,
Toronto Star
reported. The roundtable discussion comes after 12 right whale fatalities were recorded in Canadian waters since June 07.
"From fishing gear changes to sharing data and real-time information, to looking at ways to have more reliable surveillance that will allow, for example, certain shipping corridors or certain speed limits in different areas to reflect better data. I was quite inspired and encouraged by the suggestions," LeBlanc said.
The minister indicated during the meeting that he intends to include a requirement for a 100-meter buffer between ships and most marine mammals.
Search and compare product listings for Marine Insurance from specialty market providers here
It was reported that most of the whale fatalities were caused by blunt force trauma after they were struck by boats. The other deaths were related to fishing gear entanglements.
The federal government has attempted to curb right whale fatalities by temporarily reducing the speed limit in the Gulf. However, the rules have had an adverse effect on some businesses.
Cape Cod Times
reported that since August 11, US$6,000 (about C$7,644) in penalties have been issued to eight vessels that reportedly violated the mandatory slowdown rules. Some of those fines may be appealed, Transport Canada said.
For other marine companies, the speed limit made their businesses much more difficult to maintain.
Rene Trepanier, the executive director of Cruise the Saint Lawrence, said during the meeting that the cruise industry suffered thanks to the speed limits, which were imposed mid-season. According to Trepanier, the port of Gaspe saw 16 cruise cancellations – representing 60% of their cruise season. He also said that if the rules continue as they are, he expects the same impact next year.
Despite the rules hurting business, Trepanier made clear that the cruise industry ultimately wants to help reduce the number of whale deaths, and might even find a positive for the long term.
"Whales are a great tourism product. We want to turn it into an advantage," he said.
Related stories:
Transport Canada fines vessels for violating speed restriction
Federal government announces Arctic Ocean protection fund