What lies at the core of BrokerLink's acquisition strategy? | Insurance Business Canada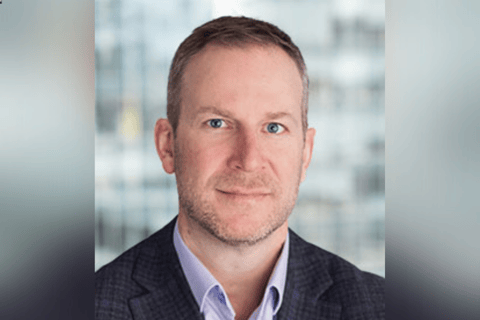 BrokerLink, one of Canada's largest property and casualty (P&C) insurance brokerages, recently announced its tenth acquisition in 2022, making it a leading player in Canada's bustling merger and acquisition (M&A) market.
The brokerage, a subsidiary of Intact Financial Corporation, continues to demonstrate its dedication to investing in the communities it serves. It now has over 200 branches and 3,000 employees delivering P&C insurance across its three core regions of Ontario, Alberta, and Atlantic Canada.
So far in 2022, BrokerLink has acquired six Ontario-based brokerages (Nickel City Insurance Brokers, Atto & Associates Insurance Brokers, Blair Insurance, A&A Insurance, Greg Kelly Insurance, and Rice Inc.), three Alberta-based brokerages (Bow Valley Insurance, Tailor Made Insurance, and Maple Insurance), and Atlantic Canada-based Bluenose Insurance.
"I think it is very important for our employees and our customers to see that we're making investments in all the regions that we do business," said Michael Stack (pictured), VP of acquisitions at BrokerLink. "It's been an active year to date, and we're very excited about [our growth] and we're looking to build on that as we go forward."
Read next: BrokerLink continues deal spree with double swoop in Alberta
BrokerLink's acquisition strategy is simple. At its core is "people" – both BrokerLink's employees and its customers – and a desire to increase its services in the areas where the brokerage already operates, while also offering knowledge and expertise to additional communities.
"Insurance is about people, and our M&A strategy supports our people and our customers," Stack emphasized. "For our customers, it provides more choice. As we grow, they get [access to] more talented people, as well as better value and more flexibility [in products and services]. We're also able to offer an omnichannel customer experience as we grow and we invest in technology. Whether our customers want to deal with us on the phone, or they want to come into an office, or deal with us online, we can do that."
For BrokerLink employees, the M&A activity comes with fresh intellectual capital, new product lines, enhanced carrier relations, advancements in technology, and more opportunities for career development. All of this results in a positive feedback loop, according to Stack, helping to position BrokerLink as a strong brand that people want to work for and engage with.
"There are need-to-haves and nice-to-haves in every brokerage transaction," Stack told Insurance Business. "We look for brokerages that share similar values, including integrity, generosity, respect, and a dedication to customer service, community, and innovation. We're looking for brokerages that are well-rooted and respected in their community, and we're looking for engaged and talented employees who can help us grow our business, while developing their careers with BrokerLink. Then the nice-to-haves are things like business mix, technology, or their location."
When BrokerLink acquires a new brokerage, "every single integration is unique," said Stack, who speaks from his personal experience of selling Atlantic Canada-based Archway Insurance to BrokerLink in August 2021.
"We try to make it a unique experience because it's such a personal and emotional thing to sell your business," he said. "From my experience, Archway was a second-generation family business and there were concerns around employees and customers and how they would be transitioned.
"First and foremost, communication is key, making sure that new team members are aware of what's going on, they're aware of timelines, they understand our culture and our purpose, and they feel engaged with BrokerLink and have a desire to stay and help our customers. Beyond that, we have an integration team that takes over once a transaction is completed, which includes people from various departments within BrokerLink, including IT, HR, our management group, distribution, and L&D. Integration is not something we hurry. It's something that we're very good at and we spend a lot of time on."
Read more: BrokerLink acquires three broker operations across two provinces
Joining a major network like BrokerLink does not mean that brokerages will lose their local identity, which is a nagging concern at the back of many sellers' minds. In fact, Stack said BrokerLink will continue to support local traditions and invest in employees who are heavily involved in their local communities.
"Our commitment to local is important," he emphasized. "I think there's always a concern when you're becoming involved with a large organization that they may want to consolidate or move offices into larger centres. But that's certainly not our aim. We want to stay local, we want to be close to our customers, and we want our employees to engage with customers at the grocery store, or a basketball game, or in the school yard. That builds the strength of our organization and our relationships.
"We're a Canadian company and we're invested in Canada and insurance distribution for the long-term. Moving forward, our focus will continue to be on our people, our customers, and growing our business both organically and through M&A. Growth is critical in any business because it creates energy within the organization, it keeps employees engaged, it attracts new talent, and it allows for new investments into the business which will enable us to continue providing second-to-none customer experience."