Allstate Canada to support Habitat for Humanity's affordable housing projects | Insurance Business Canada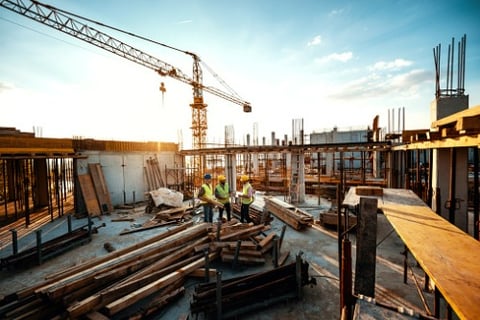 Allstate Canada – through the Allstate Foundation of Canada – has entered into a two-year partnership with Habitat for Humanity Canada, which will see the insurer provide both information and monetary support to the non-profit and the homeowners it helps.
Habitat for Humanity is a charitable organization that works with volunteers to construct homes for the less fortunate. Homeowners are chosen by the non-profit's selection committee based on their level of need, their willingness to become partners in the organization's program, and their ability to repay the no-profit mortgage on their affordable properties.
Through the partnership, Allstate Canada will offer Habitat for Humanity community members access to insurance information and services. The insurer will also provide financial support and donations to the non-profit itself, and even on-site build support through employee volunteers.
Also as part of the partnership, Allstate Foundation of Canada will donate $5 toward building homes in five Habitat for Humanity communities across Canada for every quote Allstate Canada completes from September 20 to 27 – up to a maximum donation of $50,000. The communities are in Southern Alberta, the Greater Toronto Area, Quebec, New Brunswick and Nova Scotia.
"Like all Canadians, the COVID-19 pandemic impacted our organization in many ways, forcing us to adjust how we support our communities over the past 18 months. In some provinces and territories, we have been limited in our ability to build homes, by the price of build materials and we've seen a significant financial burden on the most vulnerable members of our network," said Habitat for Humanity Canada vice president, resource development Jennifer Hearn. "With an ongoing need for affordable housing across Canada, we look to partners like Allstate Canada to help us achieve our goals."
"Allstate Canada is proud to partner with Habitat for Humanity Canada, who share our vision of fostering an environment of inclusion and empowerment for those who experience barriers to participation," said Allstate brand and consumer solutions vice president Lisa McWatt. "Our partnership with Habitat for Humanity Canada is an important extension for our Allstate Agents, whose primary goal is to dedicate time locally to help strengthen the fabric of their communities."