Aviva Canada commits $150,000 in support of Canadian charities | Insurance Business Canada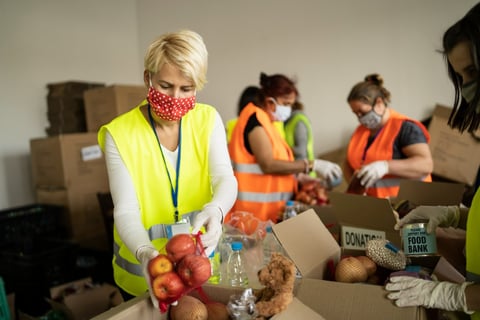 Aviva Canada has committed $150,000 in support of charities across the country as part of this year's GivingTuesday.
Various charitable groups in Toronto, Halifax, Montreal, and Calgary are set to benefit from the funding.
Coinciding with the start of the holiday season, GivingTuesday is one of the most important days of the year for charities across the nation. During this day, Canadians are asked to "give generously" to support "the causes close to their hearts" to enable charities to respond to the needs of their communities.
In addition to the donation, the insurer has announced that it will offer "unlimited double matching" for employees who donate to causes of their choice through the end of the year.
"From the national food bank shortages and devastating flooding on both coasts to the new COVID-19 variant, there are more reasons than ever to give back this holiday season," said Jason Storah, chief executive officer at Aviva Canada. "We are happy to support these amazing organizations across the country and the important work they do."
Aviva Canada has been actively supporting various causes, providing financial backing to communities across the nation.
Read more: Aviva Canada to invest more than $1 million in nature and climate grant program
The insurance giant has recently donated between $10,000 and $20,000 to each of the five communities in its diversity and inclusion program. The amount will go to charitable partnerships to support initiatives aimed at promoting diversity and inclusivity.
Aviva Canada has also donated $50,000 to the Canadian Red Cross to support disaster relief efforts in British Columbia, where massive flooding has forced hundreds of residents to evacuate their homes.