Hundreds of Royal Canadian Legion branches file $20 million lawsuit against Aviva Canada | Insurance Business Canada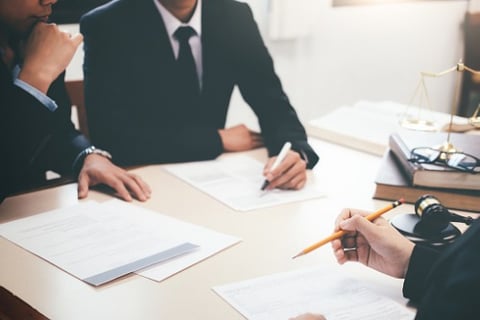 The Royal Canadian Legion (RCL), a non-profit organization that supports veterans and former military/police personnel, has filed a multimillion-dollar lawsuit against its insurer.
Six hundred and twenty-five (625) RCL branches across Canada are plaintiffs in the case, and they have named major insurance company Aviva Canada as the defendant. RCL claims that they have been wrongly denied an insurance claim for loss of business income due to the COVID-19 pandemic. Since then, RCL and Aviva have been in debate over the policy language.
Law firm Lerners Lawyers of London filed the lawsuit on behalf of the RCL.
The branches (except for the BC branch) believe they had insurance, since they held "loss of business use" policies with Aviva. According to a court claim, the policy covers a business interruption which involves "an outbreak of a contagious or infectious disease that is required by law to be reported to government authorities."
But Kevin Ross, a lawyer from Lerners Lawyers of London, told CTV News that Aviva denied RCL insurance coverage over a matter of specific wording.
"The insurance is denying coverage on the basis that they do not feel that a pandemic is the equivalent to an outbreak," said Ross.
Brian Harris, the treasurer of the RCL Victory Branch in London, Ontario, said that the lawsuit is "a last resort," as they are on the brink of financial ruin.
"If things don't change very quickly there will be branches that will not open again because of this pandemic," Harris commented.
While the suit seeks $20 million, Ross and Harris have acknowledged that it would take time to assess how much business was lost over the 30-day period for each of the 625 branches.
CTV News reported that it has been estimated that 124 of the 1,381 RCL branches are likely to close permanently. Another 357 branches are facing financial hardship.
Prime Minister Justin Trudeau has since confirmed that the federal government is working with the Minister of Veterans Affairs and other officials to ensure that service organizations such as the RCL receive support.