Insurers celebrate GivingTuesday with charitable donations | Insurance Business Canada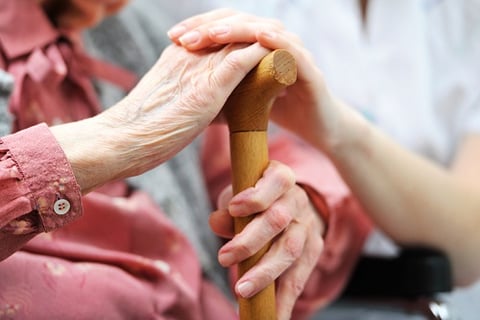 In a show of support for GivingTuesday efforts across the globe, Gore Mutual Insurance Company and Economical Insurance have each donated thousands of dollars to Canadian charities.
GivingTuesday is a worldwide generosity movement held every Tuesday after the US Thanksgiving weekend in response to the commercialization and consumerism that typically occurs after the season.
For its part, Gore Mutual donated a total of $50,000 to ten charities, which each receives $5,000. The ten charities were selected by Gore Mutual employees out of a list of nearly 500 organizations nominated by the public.
Read more: Gore Mutual to donate thousands of dollars to charity
"This year, GivingTuesday is more important than ever," said Gore Mutual CEO Andy Taylor. "The charitable sector is critical to our country, but more and more Canadian charities are struggling to stay afloat as the pandemic continues."
The charities selected to each receive $5,000 grants from Gore Mutual are Ronald McDonald House Charities Canada; Heart and Stroke Foundation of Canada; Alzheimer Society of Canada; Canadian Cancer Society; Canadian Mental Health Association Waterloo Wellington; Food4Kids Guelph; KidsAbility in Kitchener-Waterloo; Covenant House Vancouver; Downtown Eastside Women's Centre in Vancouver; and Kids Kottage in Edmonton.
Gore Mutual has been participating in GivingTuesday events since 2017, and the company has since donated a total of $180,000 to 44 Canadian charities.
Economical Insurance is also participating in this year's GivingTuesday, with the company offering a total of $80,000 to support diversity and inclusion (D&I) initiatives in Canadian communities. Four organizations were selected to each receive $20,000 to support positive change.
The following charities were selected by Economical to receive the grants: Canadian Women's Foundation; Rainbow Railroad; Black Youth Helpline; and Canadian Council for Refugees.
"This has been a year of awakening for many Canadians. We are proud to highlight issues of importance, actively listen to, respond, and amplify the voices of our employees, and support organizations doing important community work," said Economical Insurance vice president of marketing and communication David Bradfield.
Read more: Economical Insurance to donate $200,000, with help from employees, brokers
Economical had previously donated a total of $200,000 in June to community-based organizations nominated and selected by its employees and broker partners.