Western Financial looks back at charitable donations in 2020 | Insurance Business Canada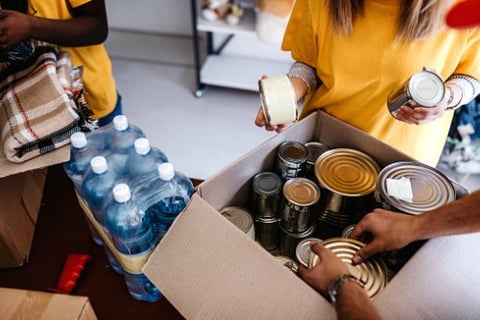 This year may have been rife with difficulty and financial hardship, but Western Financial Group is finding reason to celebrate by looking back at its fundraising efforts for 2020.
Together with the Western Financial Group Communities Foundation, Western Financial Group has raised more than $500,000 for communities across Canada. According to the company, this amount makes 2020 one of the most successful years for the Foundation.
Read more: Western Financial launches emergency fund program for food banks
Western Financial Group Communities Foundation also accepted a total of nearly $150,000 in donations from Western's insurance partners.
It listed several of its charity efforts for 2020 in a company release:
$90,000 raised for the United Way.
$45,000 grassroots donation to one of four causes for GivingTuesday.
Funding for 225,000 meals to registered organizations as part of the Community Food and Nutrition Emergency Fund Program.
$35,000 raised for local communities as part of Western Financial's "Quote to Give" campaign.
Sponsorship of five grassroots organizations/efforts (St. Boniface Hospital Foundation; Samaritan House Safe and Warm Shelter; YWCA's Homeless Project and Women's Resource Center; Sheep River Mental Health Trust; and sponsorship of personalized billboards for graduates in High River, AB).
In addition to these efforts, the Western Financial Group Communities Foundation helped contribute over $215,000 to local charities and municipal projects in 2020. The foundation helped 121 future leaders with their training and education by granting them $750 each. It also awarded 25 grants for a total of $125,000 to improve community infrastructure.
"Our commitment as an organization to our local communities hasn't changed, and we continue to give back where we live and work through various initiatives," said Western Financial Group president and CEO Kenny Nicholls. "Giving back is part of who Western is. Though things may look a bit different this year, we have still been really successful in supporting communities across Canada."