Are you getting your D&O clients the coverage they need? | Insurance Business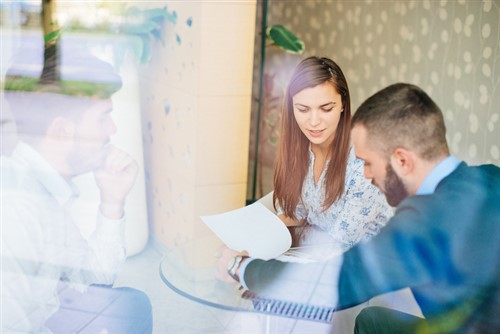 As Canadian business and regulatory risks evolve, so do the exposures that company officials are subject to – and insurers and brokers need to keep up.
To meet modern demands on directors and officers (D&Os), Allied World Assurance Company Holdings, GmbH has introduced new enhancements to its Executive ForceField Side A, Lead Difference in Conditions (DIC) product.
"Some of the key features [of the revised product] include the Single Claim Limit which allows for the ability to apply multiple related claims across the two reinstated limits," explained Michael Piccione, senior vice president, Public D&O Division, Allied World. "We've also included an additional unlimited extended reporting period for former directors and officers and a 10-year extended reporting period for financial impairment for no additional premium."
The single claim limit is a standout feature, according to Piccione, because there aren't many policies in the marketplace that allow the first and second reinstatement to apply to a related claim that has exhausted the preceding limit of liability.
Other policy features of the updated Executive ForceField include an enhanced definition of loss that now contains remediation costs to test for, monitor or clean up pollutants and Pre-Claim Inquiry coverage that includes Liberty Protection Costs.
"It's important to keep redefining loss to make sure that, as the laws change and new exposures to D&Os develop, the policy is there to respond. For example, with the advent of Bill 198, shareholders can ask for the full amount they paid for the shares and not just damages associated with a stock drop," Piccione told Insurance Business.
"As a result, we and others have amended the definition of loss to state that we will not assert that any loss incurred by an insured person is uninsurable due to the insured person's actual or alleged violation of Section 130 or 130.1 of the Ontario Securities Act or any similar provisions of any federal, provincial, territorial, or foreign law. Without this language, the argument could be made that those payments returned amount to restitution and therefore are uninsurable as loss."
There are various business and regulatory risks in Canada that continue to bring personal exposure to D&Os. For example, the Canadian Securities Administrators (CSA) has issued guidance for Canadian issuers on disclosure of cyber security risk factors and disclosure of cyber security incidents. This increasing business risk and the guidelines set by the CSA - if not properly disclosed and implemented - provide ammunition for plaintiff attorneys in bringing a securities class action, said Piccione.
"Environmental clean-up costs continue to be a personal exposure to D&Os," he added. "In 2013, the Ministry of Environment (MOE) (Ontario) expanded the scope of director liability for environmental remediation through the Baker/Northstar Aerospace case, whereby it does not require a director to have been a director at the time of the events leading up to when the contamination took place or the monitoring and cleanup commenced."
Related stories:
Allied World North America adds drone services to risk management offerings
XL Catlin adds two optional coverages to professional liability insurance product