Canada wildfires: What's causing them? | Insurance Business Canada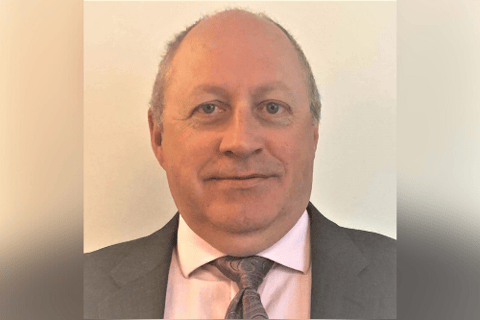 Canada remains gripped in battle with yet another hyperactive wildfire season. A series of heatwaves - most notably in British Columbia, which saw temperatures exceeding 48 degrees Celsius at the end of June – as well as drought conditions linked to climate change, have intensified Canadian wildfires from the west coast to the prairies.
At the half-way point of the wildfire season, British Columbia had already surpassed its 10-year-average in terms of number of fires and square kilometres burned, according to Rob Schweitzer, the B.C. Wildfire Service's director of fire centre operations. Since April 01, the BC Wildfire Service has reported 1,451 wildfires, burning 650,582 hectares of land. Furthermore, 6,219 properties in the province have been evacuated due to wildfires, and with temperatures expected to rise again in mid-August, officials are poised to make further evacuation orders.
There are several factors contributing to the general increase in wildfire exposure, according to Markham Sandulak (pictured), senior risk control consultant at CNA, including forest management practices, urban development, and climate change.
Read next: Extreme weather batters catastrophe insurance losses
"Decades of forest management practices focusing on fire extinguishment to preserve forest inventory assets has disrupted the 'normal' wildfire cycle necessary for sustainable forest growth," said Sandulak. "Allowing dried vegetation in forests and grasslands to accumulate increases the overall fuel load and provides readily ignitable materials for an ignition source to initiate and sustain wildfire.
"Continuous urban development extends the urban-wildland interface resulting in an increased opportunity for ignition sources to trigger wildfires and impact a greater number of structures. This includes the addition of roads and infrastructure (electrical transmission lines, telecommunication towers, electrical substations, water pumping and treatment stations, etc.) and increased recreation opportunities with activities such as camping, off-road vehicle use, hiking, etc. bringing the human activity into the wildlands."
There are various steps that property owners can take to reduce property exposure to wildfire, including using fire-resistant building components in building construction, and maintaining defensible space around the structure to deny wildfires the opportunity to become established and spread to the building structure.
"The use of non-combustible building materials (particularly roofing material) can increase resistance to radiant heat transmission, direct impact from fire exposure, and risk posed by fire brands carried by the wind over long distances," Sandulak told Insurance Business. "Renovation and expansion activities should take into account the type of construction material selected and wildfire exposure.
"The concept of a defensible space is to provide a buffer devoid of large accumulation of combustible materials around building structures that give the fire an opportunity to become established. This is achieved through sound housekeeping practices and affords a low-cost prevention measure that can be actioned by all property owners."
Read more: CNA's Oneworld+ delivers distinctive coverages for middle-market clients
Further precautions can be taken by property owners to keep wildfire smoke out of ventilation systems, or door and window openings. With a wildfire incoming, property owners should seal all entry points and shutdown mechanical ventilation systems. This is important, according to Sandulak, because smoke can damage soft surface material, cause stock spoilage, contamination of equipment, or expose building occupants to increased health exposures.
"Wildfires remain a persistent exposure to property owners in fire-prone areas," he added. "However, a little prevention can go a long way to reduce the risk of wildfire impacts on your home or business and ensure the best possible outcome by restricting the potential for your property to contribute to the event. Preparedness in advance of a crisis is your best strategy to safeguard your assets and prelude an orderly transition to normal operations following a wildfire event."