Water sensors: An effective solution to mitigating water damage | Insurance Business Canada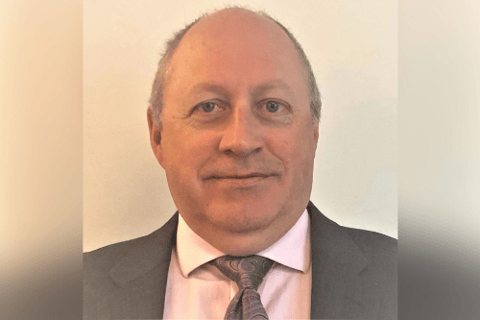 Flooding is one of the leading causes of loss for Canadian homeowners. Whether it's a burst pipe, a leaking roof, sewer backup, or a dreaded basement flood, water damage (if left unchecked) can result in sizeable losses, especially when there are leaks or seepage over time.
While owning a ​​​​​home may be the average person's single largest financial investment in their lives, homeowners don't always place the same significance on their approach to water risk management. Many take quite a passive approach to mitigation, believing that their home insurance policies will cover all water-related eventualities.
However, most home insurance policies will only cover water damage caused by sudden and accidental water escape from things including (but not limited to): watermain breaks, plumbing systems, eaves troughs, downspouts or ice dams, or overflow from domestic appliances. Generally, policies will not cover damage for slow leaks or losses caused by overland flooding or sewer backup.
There are many simple ways for homeowners to reduce the risk of water damage in their properties. As explained by the Insurance Bureau of Canada, homeowners should: keep all floor drains clear of obstructions, ensure there is proper grading around the home, install a sump pump, and install backflow valves or plugs for drains, toilets and other sewer connections, to prevent sewer water from entering your home.
Read next: Insurers play critical advocacy role in Canada's flood resilience
Homeowners can also turn to technology, such as smart water detectors and sensors, which can monitor the home and alert them of unexpected flooding or leakage as soon as it occurs. Water-sensing devices - some of which are coupled with Internet of Things (IoT) technology – can be "an effective solution to mitigating water damage," according to Markham Sandulak (pictured), senior risk control consultant at CNA.
Sandulak explained: "While basic water-sensing technology has been around for decades, recent advancements in interconnectivity and the use of artificial intelligence (to detect patterns of abnormal flow) have increased the power and effectiveness of these systems."
There are two types of IoT-based systems, which Sandulak said should only be implemented after a risk analysis of the exposure to help ensure the correct types of sensing devices are used and placed effectively. These devices can be used in homes and commercial properties, and have proven successful in limiting water damage and saving money on repair costs.
"Active systems incorporate devices that detect water and/or abnormal water flow rates and will automatically shut valves to stop the flow of water," he said. "In addition to being able to automatically sense and stop water in the event of abnormal flows, these systems can be remotely monitored and controlled from a smartphone application. Passive system devices sense water leaks and sound an alarm. They are considered 'passive' because they don't stop the flow of water."
Read more: What steps can property owners take to mitigate flood exposure?
Smart water detectors are typically inexpensive and can be mounted anywhere in a property where there is a flooding risk – for example, under the sink. In providing immediate notifications of water problems, they can give homeowners the advantage of time, enabling them to take action to prevent or mitigate damage.
Many insurers today are encouraging property owners to invest in flood mitigation technology. With flood being such a significant problem across Canada, insureds with water sensors in their homes are sometimes seen as preferred risks and can receive more favourable premiums.