CNA: Being flexible in a challenging casualty marketplace | Insurance Business Canada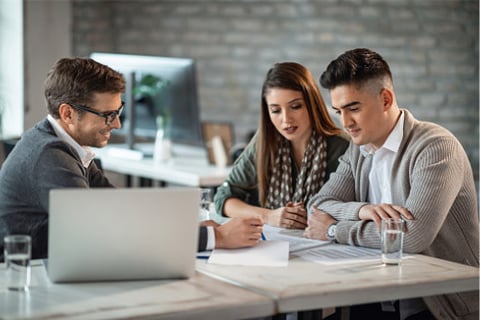 The casualty insurance marketplace in Canada has experienced some considerable changes over the past few years – and businesses are starting to feel the strain.
Volatile underwriting results and deteriorating loss ratios across casualty lines have caused a general hardening in the marketplace. Many carriers have raised their rates and have started to increase their insured retentions for loss-impacted casualty lines. Underwriters have adjusted their risk appetites and are paying more attention to latent, severe, and systemic exposures, and, in general, insurers are managing their capacity more rigorously than perhaps they have done in softer markets.
"Lots of insurance companies are reducing the amount of capacity they're willing to provide on any one risk," said Krista Clair, AVP, Underwriting, CNA. At CNA, we've set up a risk management group that can provide excess/umbrella coverage to help insureds fill gaps in their liability towers driven by these market changes."
One major trend that has impacted casualty underwriting results and claims costs is social inflation – a term used by insurers to describe the rising costs of insurance claims resulting from things like increasing litigation, broader definitions of liability, more plaintiff-friendly legal decisions, and larger compensatory jury awards. This is particularly problematic in the US, which is a notoriously litigious society, but similar, less severe traits can be seen in the Canadian market.
Read next: Helping Canada's oil and gas industry recover
Any company connected to the US is highly exposed to the impacts of social inflation. This leads to another macro trend in the casualty marketplace, which is that there has been a significant uptick in mergers and acquisitions (M&A) over the past few years, with successful businesses in Canada being acquired by large international companies, particularly from the US, and suddenly taking on new cross-border casualty exposures.
This has created opportunities for international insurers like CNA. Clair commented: "Our global capabilities allow for ease of integrating new US and international entities into the Canadian parents program with the Canadian underwriter remaining your key point of contact. Being an international insurer allows us to be a solution provider for these large programs."
CNA's flexibility and wide-ranging capabilities in casualty insurance have come into play during the COVID-19 pandemic. The insurer has managed to support its commercial insureds that have pivoted their operations or expanded into new segments as a result of the pandemic, and, in doing so, have taken on new liability exposures.
"We saw a lot of clients moving into the [production and/or distribution] of PPE products," said Clair. "We worked with our healthcare team and utilized expertise from their underwriters and risk control teams to educate our clients, get them the coverage they needed, and also help them with licensing requirements, labeling, and other best practices.
"Outside of PPE, we had real estate clients looking to repurpose their spaces – some to support the healthcare industry. Within our manufacturing portfolio, clients were faced with supply chain challenges and lower demand for products that support the retail, entertainment, and hospitality industries. We navigated those changes by working very closely with our risk control teams, our broker partners and insureds."
Read more: Managing complex commercial risks with CNA's Oneworld+
One way that CNA helps its clients through periods of change and evolution is by providing flexible coverage solutions that are comprehensive, consistent, and easy for both brokers and insureds to navigate. Those are all terms that Clair used to describe CNA's Oneworld+® - a suite of bespoke package products, designed for clients in the industry segments of: manufacturing, construction, oil & gas, real estate, financial institutions, technology, healthcare and transportation.
CNA's Oneworld+® uses a modular coverage approach and can be designed and tailored to meet the complex challenges and threats that the various industry segments face. It is also flexible and is able to cater to clients' major commercial changes, for example, operational pivots during the pandemic, change of ownership during M&A, or international expansion.
"If we had a manufacturing client, for example, who started producing PPE during COVID, we could meet most of their coverage needs through Oneworld+® and we would complement that with some of our other areas of expertise such as a medical device products or professional liability policy," said Clair. "Our Oneworld+® product offers a variety of segment focused industry products using a modular coverage approach. We have identified coverages dependent on the policyholders' industry segment that are unique and specific to their needs."
In terms of international expansion, CNA's Oneworld+® will cover an insured's global operations, acting as a Canadian master policy and providing the difference in conditions / difference in limits (DIC/DIL) coverage over local admitted placements. This is important in the current casualty insurance landscape, particularly in the US, where liability suits are on the rise.
"This added value, along with CNA's ability to defend lawsuits in many jurisdictions, allows peace of mind and ease of doing business for our broker partners and insureds," Clair commented. "As insureds expand into new territories and take on new exposures, we utilize our global network to provide local admitted placements where required. Customers' contract and certificate requirements within the US often require US-specific filed language, making it important to have appropriate admitted policies in place to satisfy these needs.
"Utilizing Oneworld+® for an insured's various casualty coverages, in conjunction with US and international capabilities offered by CNA, allows for a strong relationship between CNA, the broker, and the insured. As a package solution, it's an easy and efficient way of conducting business, it's easier to communicate, and ultimately, that results in a positive experience through the lifecycle of the policy and in the event of a claim."