How an award-winning broker moulded her career according to her interests | Insurance Business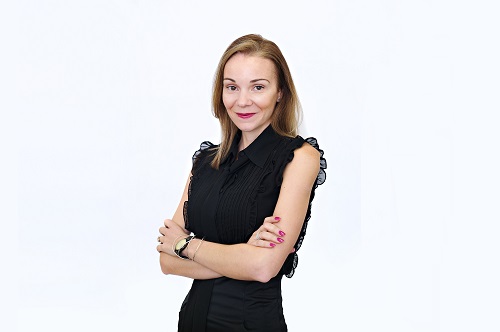 Photo credit: Jones DesLauriers Navacord
Negotiating for raises and looking for leadership opportunities are just a few of the ways to climb the career ladder, but figuring out where your interests lie and pursuing those avenues is what helped Dina Godinho (pictured) make a name for herself in the insurance business.
"I was able to mould my career in terms of what piqued my interest in different clients. I first started in surety, and what intrigued me about surety was reviewing the financial statements of the clients and helping place their surety facilities. Once I got through that about six to eight months later, I thought, what else can I do with this financial piece?" said Godinho, today a partner and commercial account executive at Jones DesLauriers Navacord, and recipient of the PAL Insurance Brokers Award for Young Gun of the Year at the 2018 Insurance Business Awards.
In a conversation with HR, Godinho asked if there was a line of coverage or team that would allow her to follow her passion, and soon after was placed with the professional services team, working on D&O and E&O. From there, she quickly became an account manager and then an account executive before taking on her next challenge.
"Leaping from account executive to producer was more of a transition period because I wanted to start focusing on clients and industries that I really felt were fast-moving and had some interesting client bases," she said. "Technology resonated with me at the time because a lot of the tech clients that I was prospecting and going out to see were relatively the same age as me, so there was no stigma of, 'I'm a younger person in the insurance world trying to be a professional.' I was sitting across the table from individuals who were about my age, who were also professionals, and who respected me and I respected them, so the dynamic was really good."
When some of Godinho's clients started dabbling in hospitality investments and wanted help placing the coverage, her previous experiences working in the travel and hospitality business before coming over to insurance came in handy.
"That was full circle for me. I started doing some of the hospitality accounts for my clients, and slowly got introduced to some of the other entrepreneurs in Toronto that were doing hospitality as well," she explained.
Besides having the ability to seek out her interests and focus on niche clients, Godinho told Insurance Business that awards in the insurance industry recognizing young talent coming up through the ranks also help to attract and retain this demographic, though the challenge of replacing a generation of retiring leaders doesn't have a straightforward resolution.
Read more: Industry 'brain drain' strains ability of brokerages to properly train staff
"I think it's always going to be something that we have to work hard at to attract new talent into the industry, so going out to job fairs and things like that at universities is a great idea. It's on my list of things to do for next year – I've committed some time to go out to some of the universities to do some greeting and informing people that it's not just insurance," she said. "When you just say insurance it sounds boring, but once you start talking about the different aspects of what the insurance world looks like, whether it's being a broker or an account manager or an underwriter, there's so many different paths that you can take that it's really up to you on what you want to do with your career in that industry."
Like other organizations in the financial world that are already doing a good job getting their name out there to new grads, insurance companies have to be better self-promoters, and, according to Godinho, need to get the message across that "there's a career path here for you and you can really carve that out to suit your needs. Whether [companies do that] through social media or our insurance magazines or reaching out to universities and colleges – whatever that looks like, we definitely need to do a better job of doing it."