Hunter Kent Pitkin goes after big game in the insurance market | Insurance Business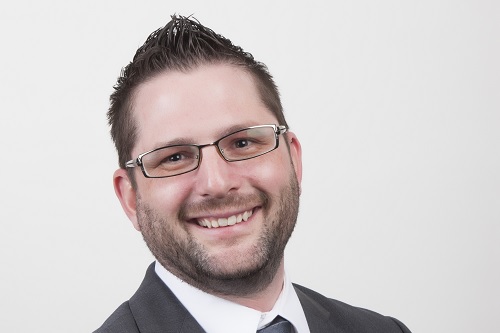 Hunting is most commonly done by humans for food, recreation or trade. It requires preparation, patience and practical experience – attributes that can be transferred to all walks of life, including the insurance industry.
Kent Pitkin is an avid hunter and lover of country living, and one could say he has put his hunting skills to good use in the insurance space.
After 13 years in the industry, Kent has seen it all. He has worked for a primary insurer and a reinsurer before serving as the current vice-president of Ontario operations and national director of commercial lines at APRIL Canada. He was also a recipient of the Insurance Business Young Guns 2017 award.
His current position allows him to keep his finger on the pulse of the insurance space in the region, and like a hunter, he knows which trends to look out for.
Join us as we discover more about the eagle-eyed hunter and his perceptions of the industry.
You have previously worked with Aviva and Munich Re. What lessons did you learn from your experiences with these companies?
The main lesson that I learned within each of these companies was to take the opportunity to learn as much as you can by getting involved in different facets of each of the companies. Even if it is not anywhere close to your current role, if you are interested in it, find someone in that area and talk to them about what they do. Having a rounded experience within the industry will open opportunities you might not have considered in the past. Having knowledge of other areas will help create new ideas from new trains of thought and increase the potential for innovative and creative ways of working within insurance.
Having been exposed to different lines of insurance (property & casualty, auto, commercial), which specific and trending risks do you think need more attention from insurers?
The shared services model is an emerging trend we are seeing a lot of requests for at APRIL. The interesting part to these accounts is the potential interaction between multiple lines of insurance and multiple insurance policies. Areas that are being considered for the shared services model, such as moving, personal vehicles (boats and cars/trucks) and landscaping all have their own risk. What is being overlooked is that the company bringing everyone together is a "known name", so they are always going to be brought into an action which costs the insurance companies money to defend and transfer the risk to the appropriate party. With low premiums requested for the administer, there needs to be a one insurer option to help mitigate the losses and make premiums affordable.
What role do you see MGAs filling in the next decade? Which innovations or technologies do you think could disrupt the space?
MGA's to me are the alternative to a regular market company. We can insure risks just like another primary insured, but with a more flexible approach to accounts. In the time of online rating which is very box rating, MGA's are able to look under the hood of accounts and really understand the exposure and underwrite the risk to find the best solution for the broker and the insured.
The trend of online quoting and quick turn around time on quotes is a disruptor to the MGA space in some ways. Yes, we have packages that can be quoted out in very short time frames, for example APRIL's personal marine product, but a lot of what we look at is complex or has a feature that has to be understood and evaluated to ensure the right coverage is in place at the appropriate premium, which takes time.
What advice can you give to a young professional starting out in the MGA or broker space?
MGA's are a great place to learn about lots of different types of accounts as well as how different markets operate.
For any young insurance professional, don't be afraid to ask questions. No one knows everything, but everyone knows something that is useful. The more experience and knowledge you can gather, the better you will be in whichever role you choose.


Related stories:
Insurance Business Awards 2017 - nominations are open
What April Canada's new financial services policy means for brokers