Looking to the future | Insurance Business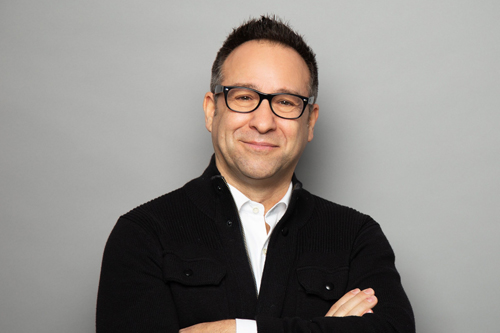 Lloyd's of London is powering full steam ahead with its ambitious transformation strategy, known as the Future at Lloyd's. Since the launch of Blueprint One in September 2019, the global specialist insurance market has been building the team and the plans to facilitate its goal of becoming "the world's most advanced insurance marketplace." In Canada, the next phase of the Lloyd's transformation will be led by a fresh face. On June 2, Lloyd's announced the appointment of Marc Lipman as president of Lloyd's Canada and attorney-in-fact for Lloyd's Underwriters.
Lipman is well equipped to spearhead the promised transformation at the 332-year-old commercial insurance market, which started life in Edward Lloyd's coffee house in London. Although he entered the insurance industry through the legal profession, taking the role of vice-president, general counsel and secretary at AIG Canada in 2005, Lipman soon found his calling as an agent of change. In 2010, he was appointed AIG Canada's chief operating officer and innovation champion, a position he held for 10 years, most of which he spent focusing on "how to leverage technology and engage with the insurtech community in Canada" – all things he's excited to continue exploring at Lloyd's.
"I'm thrilled to join Lloyd's at such an exciting time, so as to have the opportunity to guide the Future at Lloyd's for the Canadian market," Lipman says. "Lloyd's is recognised as the home of insurance innovation, not least because of its unique blend of financial security and underwriting talent. Technological advancements delivered through the Future at Lloyd's will enable us to create a modern, digital, easy-to-access marketplace, improving market and customer experience, driving innovation, and ensuring the seamless flow of information across the end-to-end value chain.
"I am keen to champion the capacity, expertise and innovation that is core to the Lloyd's marketplace for the benefit of Canadian clients. I look forward to maintaining longstanding and meaningful relationships with all of the Lloyd's stakeholders while fostering and building new relationships that will reinforce Lloyd's position as the leading insurance marketplace for sophisticated risks in Canada."
Leading through a pandemic
Lipman commences his leadership journey with Lloyd's at an interesting point in time – right in the middle of a pandemic. He joined the global marketplace just weeks after Lloyd's made the unprecedented decision to shut its underwriting floors in response to the World Health Organization's declaration of the coronavirus as a pandemic.
While some might shy away from taking on such responsibility during these uncertain times, Lipman has taken the leadership reins with overwhelming optimism. In addition to helping Canadian policyholders through the immediate challenges triggered by COVID-19 and making record payouts – Lloyd's currently estimates it will pay out around $5.9 billion globally – Lloyd's and Lipman are holding steadfast to pursuance of the Future at Lloyd's.
"The COVID-19 lockdown has reinforced the importance of building a digital Lloyd's ecosystem powered by data and technology," Lipman says. "With digital tools now embedded across the marketplace, I look forward to building on this momentum to help our market create efficient, smart and collaborative ways of working, and better outcomes for our customers.
"Lloyd's unique attributes – the ability to access unparalleled underwriting expertise, financial security and market access all in one place – are clearly more relevant today than ever. Lloyd's is recognized by businesses and governments around the world as a market of experts with the experience to cover the most complex risks and navigate the most difficult of challenges. As such, we believe Lloyd's is uniquely placed to convene the industry, both to share insights and also to consider and house potential structures to support recovery from COVID-19 and protect against future events of this scale."
Avenues of innovation
In his new position, Lipman will represent Lloyd's Canada when meeting with provincial and regulatory bodies, and he'll work closely with Lloyd's distribution partners in Canada and London to create risk transfer solutions. One area in the Canadian market where he sees particular opportunity for growth and product development is in cyber insurance.
"According to Lloyd's City Risk Index, a cyberattack is Canada's second biggest risk to its global output, just behind a market crash," Lipman says. "This is because businesses continue to struggle to protect themselves against sophisticated attacks, and small businesses remain largely uninsured. But this leaves a great growth opportunity in coverage, because as companies continue to become more digital, cyberattacks will become more prevalent. We continue to work with our underwriters to ensure that companies of all sizes can get the cyber coverage they need to protect this still growing risk."
In addition to providing Canadian brokers with competitive risk transfer solutions, Lipman – who always has an eye on transformation – sees opportunities for innovation and the incorporation of digital tools to improve the broker experience and help brokers grow their businesses at Lloyd's. He says the innovations the market will invest in as part of the Future at Lloyd's initiative will bring brokers a more cost-efficient way to access more customers, better capacity and a greater variety of solutions.
Some of this innovation will stem from the Lloyd's Lab, Lloyd's insurtech accelerator. The Lab runs a 10-week program in which selected startups are given the opportunity to work with Lloyd's market experts to shape the next big innovation in insurance. Lipman says this is just one of many opportunities he's excited to explore in his new role, believing that there is a "tremendous opportunity for insurtechs in Canada to participate in the Lloyd's Lab, where they can partner with experts from the Lloyd's market to develop their solutions."