Matching clients with the right policies is 'a lost art in the personal lines sector' | Insurance Business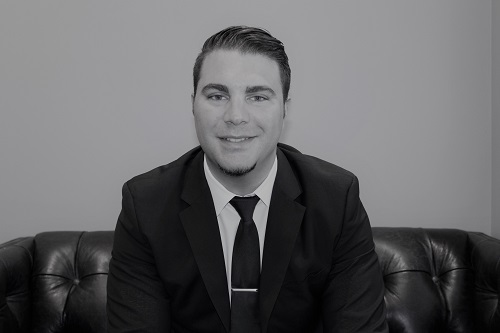 Matthew Civichino (pictured) grew up surrounded by insurance because of his family's close ties to the business. His early start in the industry ensured that today, at just 32 years old, he's already VP of Contract Surety and Commercial Insurance at ELM Insurance Brokers, a company founded by his father.
In this Q&A, he tells Insurance Business how he climbed the career ladder, what's missing from the personal lines side of the business, and why keeping young people engaged is the key to getting them to stay in the field of insurance.
Tell us about your career trajectory. How did you end up in the insurance business and in your current position at ELM Insurance Brokers?
Like many in this industry, I was sort of born into it. My father worked for an insurance carrier in the late 70s and 80s before taking a leap and founding ELM Insurance Brokers Inc. in 1989. I spent many summers off school at ELM learning about the business in any way I could and, once I graduated, I followed in his footsteps. I worked as a commercial lines underwriter for two years at Lombard (now known as
Northbridge
) and in 2009 I started here at ELM as an associate broker. Since then I've become our in-house construction/surety specialist and my title is now VP of contract surety and commercial insurance.
What is the most fulfilling aspect of your work?
I'm extremely fortunate to work in a very niche sector of insurance, that being the construction/developer marketplace. I work closely with people that are the ones behind much of the development we are seeing around Toronto and the GTA. Looking after their insurance and surety requirements makes you feel like you're a part of the team that's making our city better and better every day.
When you look back at your career, what would you say are your proudest accomplishments?
To be honest, I feel like I still haven't even scratched the surface yet. I'm only 32 years old and I've been in this industry over 10 years already with tons of runway still left to go. But if I had to answer this question today, I would say I'm most proud of the fact that, in 2013, I decided to add to the legacy of my father's company by adding another division to our business. Elm Life and Group Management caters to all individual life insurance products and group (employee) benefit plans. It's really helped us round out the way we look after for our clients.
How does ELM differentiate itself from competitors?
We take a very hands-on approach to truly learn and understand our clients' businesses. In doing so, we develop strong relationships that are built on trust, which in return helps us do our job and make sure we are structuring our policies to best fit each individual business we look after in the best way possible.
What do you see as the main issues affecting your line of work or the industry as a whole right now?
One of the things that's made our business a bit challenging is on the personal lines side of things (home and auto insurance) with all the direct/online competition. Insurance should be a product that is highly valued and not just a commodity. People would want to sit down and talk about the best ways to protect their cherished personal assets and value the policy you would sell them. I find that more and more people are almost viewing insurance as a necessary evil and whichever online questionnaire is the shortest and whichever premiums are the cheapest, [that's what] they will go with.
It's alarming in a lot of ways to see it trending that way. Insurance and insurance brokers are professionals that should be regarded the same way you would a lawyer or an accountant. Insurance policies are contracts and every contract is different. Our job as brokers is to interpret these contracts for our clients to make sure they are purchasing the right one to cover them in the event of a loss. That's something I feel that has become a bit of a lost art in the personal lines sector. In commercial lines (business insurance) it's valued, but in personal lines we need to do a better job making sure people truly understand and value the product they are purchasing. That applies not to just us brokers, but at the carrier level too.
I think we could be doing a better job. Let's face it, insurance isn't sexy and in a lot of ways may be viewed as dry or boring from the outside looking in. However, the reality is this is a fantastic industry with products that are constantly evolving, and [there's a] need for more and more industry professionals to help facilitate the implementation of these products. Organizations like YIPT are doing a great job by reaching out to colleges and universities, however, outside of them, I'm not too sure how well we are doing in our industry as a whole at attracting young talent.
What are some effective solutions you've seen in getting young people to enter and stay in insurance?
Keeping them engaged. Everyone wants to feel like they are a part of something bigger than just pushing paper. If you're in sales, sometime insurance isn't a one to three year game before you feel you're successful, it might be a five to 10 year game. So keeping the "team" positive and engaged by identifying that there is always room to grow personally and professionally, and when you dedicate yourself, the sky really is the limit as to what you can accomplish.
If you weren't working in the insurance space, what would you be doing right now?
Working on a beach somewhere selling Coronas and limes.
Related stories:
How would Amazon entering the industry affect brokers?
Building a brokerage from scratch