Reaching new heights | Insurance Business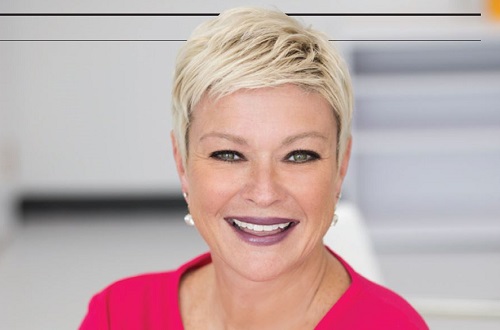 Less than six months ago, Jo-Anne MacDonald stepped into the biggest role of her career. As the new CEO of ARAG Group's operations in Canada, her mandate is to raise the awareness around legal expense insurance, ARAG's specialized offering in the country, and build out the Canadian team to bring the product to life across the country.
MacDonald has wasted no time making waves at ARAG Canada, transplanting the company's outpost from the outskirts of Toronto to an office in the middle of the city's bustling financial district. The move fits right in with her growth strategy for the company.
"We want to demonstrate the footprint that we are carving out here in Canada, and being on Bay Street in Toronto and having our head office on Bay Street I think certainly demonstrates that," MacDonald says. "Secondly, we wanted to have a space that was large enough that as we expand, we can grow into it."
For ARAG's partners, the new offices also function as a welcoming place where they can come to share ideas and determine the best course of action while solidifying their rela­tionships with ARAG.
Despite jumping headfirst into the legal insurance market with her new role, MacDonald has a more varied background than many in the industry. Insurance wasn't always part of her career path, though she had family connections to the business; her father worked in the sector for almost 50 years.
"I remember every night of the week, our house phone would ring," she says, "and there'd be somebody who had an accident or somebody who needed help or somebody who needed to speak to my father."
Her own career has ranged from teaching at a community college to working for RBC and then in the pharmaceutical industry. MacDonald eventually made her way into title insurance and then the P&C market, which led her to legal expense insurance. There was, however, a common thread throughout the journey.
"I have determined my career quite delib­erately," she says. "I was never too fussed about the widget, about the thing that was being sold or promoted or the service. The only thing I always prided myself on was that whatever industry I was in, I had to truly believe in the business and the product I was promoting or leading or managing. It was certainly the caveat to my entire career."
A product with a mission
Making the benefits of legal expense insur­ance well known in Canada isn't an easy task. Though legal expense insurance has been around for a century, the product only made headway into the Canadian market in 2010, and it's really still in its infancy.
"We know for certain that legal aid within our court system only provides a very, very small percentage of Canadian citizens with the support and assistance to manoeuvre through the justice system," MacDonald explains. "I think if consumers knew that this policy could help and assist them through some of their legal woes, they would be coming to their insurance brokers and asking for this product. That's certainly the aim we have in Canada."
She adds that there's a huge gap between the 1% of people in Canada who can afford to have lawyers on retainer, and those individ­uals and businesses that simply can't afford it, leaving some plaintiffs and defendants with no choice but to self-represent in court.
In Ontario and Quebec, for instance, small and medium-sized enterprises are a huge component of the economy – those two prov­inces alone have 650,000 businesses with 499 employees or fewer, which is why the ARAG Canada team has prioritized those markets. Soon after she came on board, MacDonald hired legal insurance expert Nancy Babeu as the principal broker for Quebec; she will also drive business development across Eastern Canada. Meanwhile, ARAG Canada is exploring opportunities in Western Canada, and British Columbia specifically, after an ARAG-led economic report revealed the potential opportunities in the province.
"BC will continue to have leading growth compared to Canada overall and compared to other provinces," MacDonald says, adding that ARAG has an effective strategy in place to bring on new team members in other parts of the country. "Trying to develop and grow a region, we have to have individuals from that region, living in that region, to build long-lasting relationships."
Poised for takeoff
The relative novelty of legal expense insurance in Canada – with the exception of Quebec, where the product has been popular for a few decades now – means that there's plenty of business to be had. ARAG wasn't the first legal expense insurer in the marketplace, but there is still a lot of room to partner with broker­ages, MGAs and benefits providers that share the company's core values.
"Competition is a great thing in any industry," MacDonald says. "Being a subse­quent entrant into the Canadian marketplace is beneficial because there is already some brand awareness, and we will lead the charge to expand that awareness even more."
Aligning with others in the insurance industry to establish long-term partnerships and ensure future growth is on MacDonald's ongoing to-do list as the company moves ahead with its plans for Canada.
"As we look down the path for the next two, three, five, eight and 10 years, it's a very exciting time for ARAG, and we will absolutely have a huge foothold here in the Canadian marketplace," MacDonald says. "But we will do it by prioritizing and making sure that it's a disciplined approach to growth."