The next frontier for cannabis | Insurance Business Canada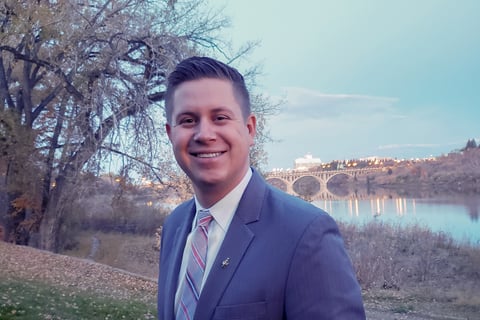 Kevin Lea, president of Fuse Insurance, tells IBC how the cannabis insurance market has developed so far and what's ahead for the segment
IBC: How have you seen the insurance market for cannabis risks evolve since recreational use was legalized?
Kevin Lea: The market for cannabis insurance in Canada has been slowly evolving since legalization. We've seen the continued strength of the MGAs and other wholesalers generally dominating the sector, similar to the way it was prior to legalization. We've seen as well that with the growth in cannabis companies – in the grow operations and retailers, as well as auxiliary businesses supporting the industry – and there has been a significant increase in the total amount of premium written to cover the industry.
We have seen a slight softening in attitudes towards the cannabis industry from the traditional large insurers within Canada. However, that has not translated to them actually offering any sort of insurance coverage within the sector. This, I believe, is most strongly being influenced by the general hard-market conditions for commercial property and commercial liability insurance that exist industry-wide. With that in mind, it's tough for underwriting managers at large insurers to be dipping their toes into a new industry when they're already pulling back on so many other ones.
IBC: What other challenges still exist in this marketplace?
KL: There are challenges that we're seeing that are perhaps more cannabis-inherent, including the desire of some Canadian companies to work on cross-border operations, which can be a very tricky insurance challenge to navigate. We also see continued difficulty in placing more specialist coverages, especially D&O insurance and product recall insurance. This is definitely negatively influenced by recent well-publicized claims, such as the CannTrust regulatory scandal and their various D&O challenges, as well as other, more minor product recalls that have happened over the past couple years. With those types of instances having relatively significant claim impacts on insurance companies, that has put some hesitation into the market for writing more specialist lines.
One of the continuing challenges that's going to be a major issue in the cannabis sector over the next 12 to 18 months is the insurance and health issues surrounding vaping products. Vaping is one of the more popular ways of consuming cannabis in markets in the US where it is already legalized. However, counterfeit and low-quality vaping products are causing significant injury to a number of people, as detailed heavily in headlines across North America. With additional scrutiny in place on vaping products, there's going to be a significant burden on both cannabis companies and their insurers to make sure that any vaping-related products being put in the marketplace are thoroughly tested in order to prevent any harm to consumers.
IBC: How have brokers had to navigate cannabis regulations across developing regulatory frameworks in various provinces?
KL: Certainly, the regulatory frameworks within each province have had a major impact on the market. On the retail front, the continued changes in some provinces, especially Ontario, [have led to] hesitation and confusion.
As the provinces have begun to settle down and find a way to streamline operations, things do seem to be getting better. We've seen significant success in Alberta on the retail side, and we're seeing BC starting to come along nicely with private retail as well.
It's pretty clearly shown that the privatized retail model has delivered significant benefits to each province, with Alberta, for example, having the highest per-capita spending on legal cannabis products of any province in Canada. This shows that in all likelihood, the distribution network in Alberta – which has around 300 privatized stores – is better at reducing the black-market purchases of cannabis compared to more online-driven frameworks or areas with fewer stores, like most of the other provinces.
IBC: Now that the second round of legalization has happened, what are your predictions for how the insurance market will develop?
KL: In the grand scheme of things, the global hard market in commercial lines has much more of an impact on the cannabis industry than the cannabis industry has on the insurance business. We need the insurance marketplace to begin to soften to encourage firms and underwriters to seek premium in new lines, which will hopefully push them into the cannabis industry.
That being said, I do still expect insurers to be more willing to look at lower-risk cannabis operations, such as retail stores, and that will allow the wholesalers and MGAs to continue their focus on the growing and processing operations.
I also expect that by virtue of having these products readily available in the legal marketplace, it will further drive consumers away from black-market and online sources of cannabis, which will increase overall revenues within the cannabis industry. This will therefore increase overall investment and insurance premiums in the business, which should further attract insurance companies into the sector