Why being an insurance professional is like being a teacher and why consolidation is a good thing | Insurance Business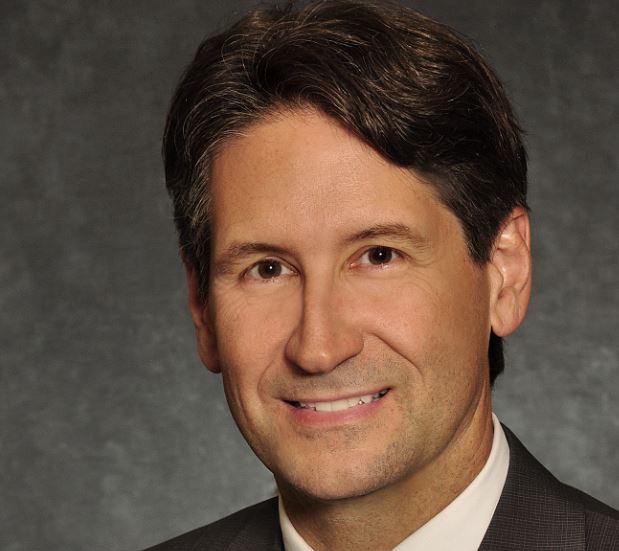 Although he's now president of a major Canadian insurance company, Jean-François Blais almost didn't enter the industry at all. Growing up, his academic strengths lay in mathematics, so insurance was always an option. But Blais had also developed a passion for teaching, so he had a tough decision to make.
"I had to decide between becoming a math teacher and doing something else with mathematics," he says. "In the end, I decided to become an actuary; that's how I started in the business. I didn't know anybody in the industry – I guess you could say insurance found me!"
However, Blais' teaching skills have not gone to waste during his 28-year career. "I have definitely used my passion for teaching in my management positions; I have basically leveraged those skills in a different context," he says. "I find management and teaching to be very similar, because in
management your aim is to make people succeed, just like in school."
Coming from a technical background, Blais noticed a synergy between the role of educator and actuary. "On the technical side of the business, you need to communicate well and simplify complex situations," he says. "It's basically the same role as a teacher: trying to transfer complex knowledge simply so that people can learn and remember. That has always helped me in both board presentations and managing teams."
After working as an actuary at AXA Canada for eight years, Blais moved into an underwriting position, where his education in the people side of the industry began.
"It was in my first underwriter position that I started to develop the softer skills of communication and relationshipbuilding," he says. "These skills have been very important as my career progressed and I became a leader who had to engage senior people on my vision of the organization."
Keeping pace with technology
Canada's insurance industry certainly looks a lot different today than it did when Blais joined AXA in 1988. When he entered the industry, the key elements to success revolved around building relationships and having the right contacts in your address book.
Today, Blais sees an ever-increasing focus on data, analytics, digital capabilities andmarketing. "This is especially true in the US, where a few dominant carriers have built very strong brands," he says. "Although these modern factors are more important than they were 25 years ago, it doesn't mean that relationships are any less important."
In an increasingly connected world, many traditional business models are facing disruption, and organizations are being forced to adapt how they operate. Recent years have seen a growing consumer demand for interactive tools, along with a push toward more intuitive technology. It's not just question of thriving, but of surviving. However, Blais believes that Canada's insurance industry, as a whole, has the ability and expertise to navigate any upcoming technological shifts and economic challenges.
"The difficulty in managing data and analytics is being able to improve connectivity between all of the different systems and information," he says. "I see companies and brokers investing more than ever in technology. It's a work in progress, but it definitely is happening."
Although he's confident that Canada's insurance companies possess the talent and desire to keep up with technology, Blais urges organizations and brokers to be cautious when embarking on a project that could run into the millions of dollars.
"Technology projects have to be considered as risky, and to make sure your project is successful, you have to manage it diligently," he says. "To achieve success, it's important to build a strong team and get executives involved every step of the way. A technology project is not something you can delegate; you have to invest your personal time if you want it to be successful."
Shifting sands
Blais sees the increase in consolidation between insurance firms as the biggest recent development in the industry. Major moves, such as ACE's acquisition of Chubb, Desjardins Group's purchase of State Farm Life Insurance and Aviva's acquisition of RBC General, have shaken up the insurance world both here and south of the border – and, he says, it's inextricably linked to changing consumer appetites for technology.
"This consolidation is happening because companies need to find ways to fund all of their investments in data, analytics, technology and marketing – investments that will allow them to create a better customer experience in the future," Blais says. "It's hard to predict future disruptors, so it's important that companies become stronger and offer a better experience to customers. I think brokers also benefit from having stronger partners."
Blais sees three consumer trends that he feels conscientious brokers should focus on: transparency, customization and improved communication. He also points to the growth of the sharing economy, everincreasing cyber risks and the imminent arrival of autonomous vehicles as challenges that Canada's insurance companies will have to step up and tackle.
"These are the trends that are happening – they're not futuristic," he says. The whole industry is evolving, and we have to keep pace with it and the changing economy in order to provide solutions. We insure people and businesses, and I often summarize this by saying, 'We insure the economy.' When the economy is moving, so is the insurance industry."
Blais clearly has a passion for his role, and he depends on the energy and creativity of those around him to drive that passion. "When I look around today, I see passionate, engaged, energized people, and this is what fuels me to give my best every day," he says. "You want to work with inspiring people, and you want to inspire people. Energy is contagious: When I work with energized people, I become more energized. I believe it's the role of every individual to come to work every day energized and with a smile on their face."