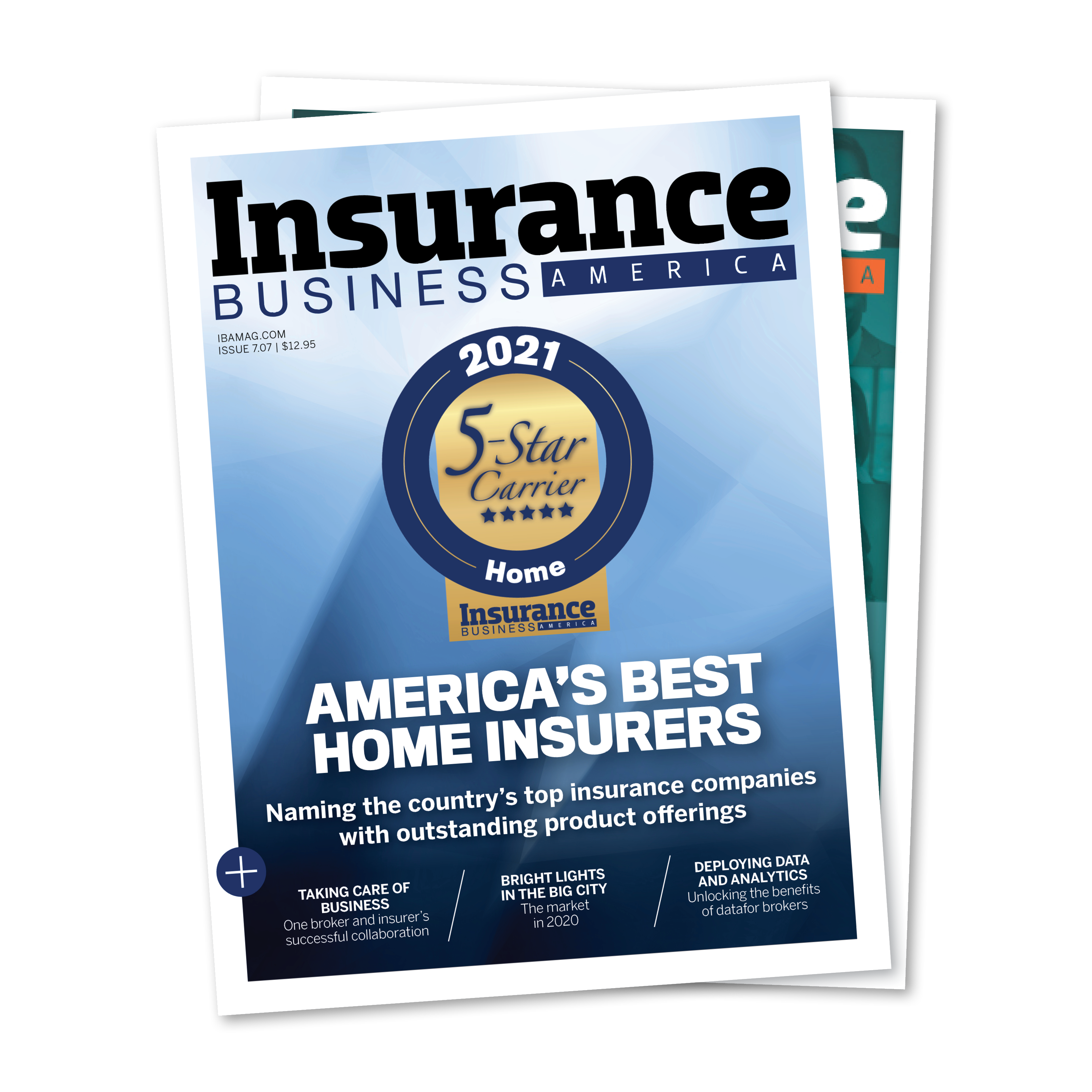 Insurance Business America has engaged the country's top brokers in one-on-one interviews and surveys to determine the leading Content Coverage Insurance products. IBA's inaugural Five-Star Excellence Award celebrates companies not only with outstanding product offerings, but also first-class broker support and industry knowledge. The Five-Star Excellence Award allows brokers to understand the partners their peers have chosen to present to clients – giving you an upper hand when selecting insurers to work with.
Methodology
Determining America's top insurance products takes a keen understanding of the market offerings – that is why IBA has enlisted the help of thousands of brokers to determine the 2021 Product Awards. Our research team started with one-on-one interviews with the industries most elite brokers, followed by surveying thousand of brokers within IBA's network. Throughout the fifteen-week research process, Carriers were measured on the strength of their relationships with brokers, ability to handle claims, underwriting expertise and most importantly the strength of the individual products they provide.
Chubb
Travelers
Pure
Safe Co
AIG
The Cincinnati Insurance Company
Auto-Owners
What is contents insurance?
Contents insurance, also known as personal property coverage, is a type of home insurance that pays for the repair or replacement cost of damaged or lost household personal belongings. These include furniture and home decoration, electrical appliances, gadgets and devices, clothing and accessories, sports equipment, and even toys.
Home contents insurance is divided into two categories: new-for-old and replacement value.
Most insurance providers offer new-for-old coverage for the contents of your home. This means the policy covers the full cost of replacing damaged or stolen items with new ones, which often have a higher value. Premiums for this kind of insurance coverage, however, are generally more expensive. Meanwhile, a replacement value coverage pays only for the value of the item, which depreciates through time.
What does contents coverage include?
Home contents policies cover the insured's personal belongings if they are damaged or stolen, typically called perils, but may extend to items owned by family members living with them or friends' stuff left in their homes.
These belongings may include the following:
Furniture – beds, dining chairs and tables, sofa sets, wardrobes
Home accents – carpets, curtains, cushions, beddings
Appliances – fridges and freezers, stoves and ovens, washing machines
Kitchenware – cookware, cutlery, dinnerware
Gadgets – laptops, mobile devices, TVs
Clothing and fashion accessories
Toys, antiques, ornaments
Insureds can also avail of additional coverage at an extra cost. These include cover for accidental damage, legal expenses, and home emergencies such as a bursting pipe, pest infestation and glass window breakage.
How much home contents insurance coverage do you need?
Premium prices are often determined by the type of policy, whether renters, condominium, or homeowners, the amount of coverage needed, and valuable items added to a policy.
Most home insurance policies default to a percentage of the building coverage to come up with the total contents coverage. The default amount could be 50% of the building coverage. However, many policyholders find this amount insufficient considering all personal belongings in their homes.
A good way to find out home much contents coverage one actually needs is by keeping receipts of all the items bought for a home and calculating the monthly spending, which can help provide an estimate the total limit. Policyholders can also complete a personal property inventory to determine how much coverage they need.
How much should you expect to pay for content coverage?
The price of homeowners' premiums varies depending on state laws, the house's location, and the cost to rebuild. Home contents insurance can cost anywhere between $400 and $3,000 annually.
Is your kitchen covered by contents insurance?
The kitchen itself, including its parts (floor, roof, walls, and windows), is covered by buildings insurance, which covers damage to the structure of a property. Damage or loss occurring on the appliances, furniture, kitchenware, and other decorative items inside the kitchen, however, is covered by a contents insurance policy.
Is personal property insurance the same as contents insurance?
Personal property insurance covers the cost of replacing or repairing stolen or damaged household personal belongings. It is also known as contents insurance.
This type of policy differs from buildings insurance, which provides protection to the structure of the house and any permanent fixtures inside it.
The year in home insurance...
Top 10 home insurance providers in the US
Data analytics firm J.D. Power reveals the best home insurance companies in the US when it comes to customer satisfaction.
Helping HNW clients understand their personal cyber risk
A report discusses how high-net worth individuals can protect themselves from cybersecurity threats.