How to expand a brokerage into a new market without leaving clients behind | Insurance Business America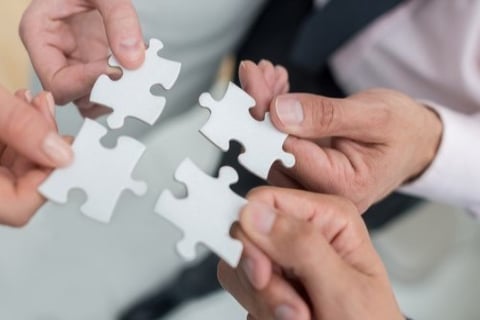 Leading a team that's accomplishing a 'first' for a company is a challenging hurdle to take on. When the Texas-based broker Higginbotham expanded outside of the state's borders for the first time in its 69-year history and established an outpost in Oklahoma City, two experienced insurance brokers, Gray Holden and Chris Lavigne, were put in charge of heading up the new operation.
One initial area of concern was how the Oklahoma City office would be able to provide the expected level of service to Higginbotham's clients, despite its smaller size, its reliance on service teams located in Higginbotham's Fort Worth headquarters, and its identity as a relatively new organization within the firm.
Read more: Higginbotham buys specialty broker - adds new practice
"We were able to immediately plug into the established client service teams with marketers and account managers, and have picked up our desired service levels immediately, so we've hit virtually no hiccups with working remotely from that perspective and have had very good experience with the service team working with us on a remote basis," said Gray Holden, executive vice president for Higginbotham. "As we've gone through the last 18 months with the firm, we've begun building out our own staff here in Oklahoma and started transitioning new business services locally, and are in the process now of integrating our local service team and account executives with the team that are already working with our clients in Fort Worth."
As the Oklahoma City firm looks to the coming months, organic growth is a key aspect of its strategy.
"The two parts of our growth strategy are not different from Higginbotham overall, and that is organic growth from soliciting new clients and creating new relationships from a revenue perspective, and then also continuing to seek agency partner opportunities and acquisitions in the Oklahoma market," said Holden. "We were successful with that mid-year in 2017 – we brought over an employee benefits producer, purchased his book of business, and brought him on as a partner, and are looking to expand that with new partnerships in Oklahoma."
Certain lines of business are especially primed for further growth. Holden now leads the management liability practice for Higginbotham, and says that segment is experiencing growth, not only in Oklahoma City, but in the Texas operations overall, with cyber also offering growth opportunities.
"That's not a tremendously expensive product and it's still relatively new in the marketplace, so our hurdle there, quite honestly, has been educating the clients on what their exposures are, and implementing programs that meet their specific needs," explained Holden.
From an industry perspective, the firm also does a lot of business in the environmental contractors' space as well as in oil and gas services, and transportation, all of which have unique exposures that the brokers are paying closer attention to.
"Most of the exposures we're dealing with are sudden accidental-type situations. On the transportation side, it's going to be an overturn of a vehicle hauling environmentally sensitive materials," said Holden.
"What we're seeing in the environmental insurance market is that in a continually broad offering, there are very specific differences in each of the company's forms that we have to be aware of and really navigate the clients who are making sure that the exposures they have are specifically covered with the product that we could place."