Insurers source new cyber distribution avenues | Insurance Business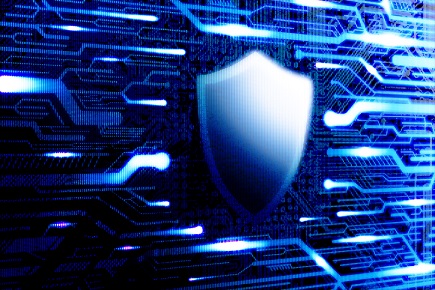 Cyber insurance is a red-hot product. As technology evolves and assets become increasingly intangible, more and more businesses are purchasing insurance to secure their cyber footprints.
It seems somewhat paradoxical for the cyber insurance purchase to be a long, drawn-out, paper-strewn affair. Businesses, especially small or medium-sized entities (SMBs) with relatively small cyber exposures, expect to be able to go on to the internet to quickly purchase a product to protect their online selves.
By and large, insurers have realized this, which is why cyber insurance is frontrunning with regards to innovative distribution methods. Carriers are offering new shopping solutions like direct platforms for SMBs and insurtech aggregator sites are popping up all the time.
These innovations are "an important part of the distribution mix," according to Jeremy Barnett, senior vice president of marketing at NAS Insurance. Every innovation in distribution will lead to more businesses buying cyber insurance coverage and better cyber security all around, he added.
"Experimentation is important," Barnett said. "There's no silver bullet. We all have to try different ways to get cyber insurance to the customer, whether that's carriers or wholesalers creating web-based services, insurtech start-ups aggregating different carriers' products, or the broker community finding new ways to discuss the product."
However, it's important to remember distribution is just one piece of the insurance process, explained Barnett. Likewise, the cyber insurance product is only part of the equation. A crucial piece, when it comes to cyber, is the value-added service a carrier or broker can provide.
"The services piece is an essential part of an insurer's overall cyber security offering," Barnett told Insurance Business. "Whether they're preventative services or breach response services, they represent half the value of having a relationship with an insurance company.
"At NAS Insurance, what we've found is that lots of SMBs don't have the sophisticated risk management and IT departments in-house, so when they have to take action to become more secure or deal with a cyber incident, they often rely on third-party services to do that. If the insurer can help them find those services or a cyber insurance policy comes with those services, that's a really essential value-add."
Regardless of the distribution method, one of the basic rules of evaluating an insurance purchase is whether the policyholder will get the necessary services and support in a time of need. Barnett pointed out: "As much as a direct online portal enables an easy transaction, what you really care about is what happens when you need that insurance company at the time of a claim."
As the industry continues to evolve, Barnett expects to see an ever-growing range of online cyber insurance options. He added: "The market's going to continue to evolve and come from various distribution points. Small business buyers of insurance will have several different ways to get access to the insurance they need. It's important for NAS Insurance, as a carrier, to be available and widely distributed."
Related stories:
NAS announces new cyber protection for high-net worth individuals
Protecting tech firms from a cyberattack