Non-profits face unique workers' comp challenges | Insurance Business America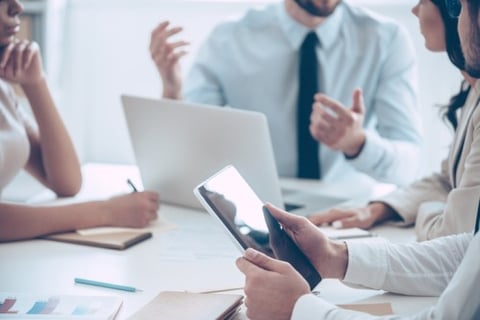 There are approximately 1.56 million non-profits registered with the Internal Revenue Service (IRS) in the United States, and an estimated 25% of adults in the country volunteered their time over the course of 2016, according to the most recent stats from the National Center for Charitable Statistics (NCCS).
Read more: Tackling the unique challenges of the non-profit insurance space
Just because these volunteers aren't paid employees doesn't mean organizations can skimp on their workers' compensation insurance - though the needs of non-profits are different than standard for-profit businesses, namely that there can be gray areas around volunteers' employment status.
"The ways that volunteers are perceived varies widely by state," said Matt Zender, senior vice president and workers' compensation product manager at AmTrust Financial Insurance. "One state may recognize a volunteer as an employee who could get workers' comp coverage. Another state would say 'no,' volunteers are definitely not covered by workers' comp. One of the things that we prefer to do when at all possible is to coordinate with a GL policy, so they've got an ability to help remove some of the gray areas about whether or not those individuals would be covered."
Another area where non-profits are unique in their workers' comp needs is what Zender refers to as "class creep."
"The risk might start off looking like one type of operation, and then over the course of time, maybe within that policy year, they move into other areas. You might have an operation, for example, that is struggling for funding – and obviously funding is a major concern for non-profit risks – and maybe they're working on a grant," explained Zender. "They find that they have an opportunity to do something that is substantially similar to what they were doing before [and] allows them to perhaps secure some additional funding to help them with their core overall objectives. When you have class creep like that, or you move from one type of an operation into another, people who are more familiar with underwriting non-profit risks know how to look out for that, and how to help those risks when they go through a premium audit to make sure that everything is properly addressed."
Take an organization where people donate cars whose sales are then used to fund educational programs for children. Over the course of the year, that non-profit decides they want to hire somebody to do mechanical work on those cars in order to increase their resale value. Now, the workers' comp risk isn't just clerical, and coverage for people who volunteer as mechanics has to be considered as well.
The variety of organizations in the non-profit sector also means that the range of risks across the charitable spectrum is broad.
"You've got people who are working in a mostly clerical type of a role, and your exposures might be repetitive motion concerns where you're worried about carpal tunnel, to people who are working in very physical environments to people who are working in some difficult geographic locations," said Zender. "Sometimes, these non-profit risks are driven by budgetary concerns, so they're going to look for office space that might be a little bit more dangerous than you might otherwise expect. You're not going to expect that some of them are going to be in beautiful, Class A buildings because they're trying to be conscious of where they're spending their dollars, and returning as much of their dollars into their core mission."
The sophistication of workers' compensation buyers likewise varies, with some managing their risks effectively, while others might not be as experienced and thus don't purchase enough coverage. An insurer that specializes in these risks can consequently add a lot of value.
"The agents that specialize in this space tend to be pretty good about knowing not only what needs to be purchased, but who can help with that. There are carriers like AmTrust, but others as well, who specialize in providing non-profit insurance, so the agents need to know where to go for that coverage and they need to know what really is driving the exposures for the firm," said Zender, adding, "Utilizing the carrier's loss control resources can be a great benefit and it's generally included in the premium or the policy, so I would highly encourage non-profit businesses to take advantage of those resources."
Read more: Taking the temperature of evolving trends in catastrophic workers' comp cases
That specialized workers' compensation expertise is particularly useful in a competitive market. A regional broker that deals primarily in the western US, including Colorado, Utah, New Mexico and Arizona, has found that not all state fund markets are adopting the National Council on Compensation Insurance (NCCI) rate changes, which has implications for competition in the broader marketplace.
"A lot of the companies are using more long-term actuarial data to get their rates where they believe they need to be, whereas NCCI is looking at a shorter period of time to make their recommendations, so that's the biggest trend that I'm seeing, especially in Colorado," said Eric Richter, president of Virtus Underwriting Group. "What that is doing from a rate perspective is opening up competition, [so] other carriers who are confident in their rate structures and confident in their appetites are coming in and potentially competing with a fund or a market that's been predominantly controlled by a state fund-type arrangement."
The competition in the workers' comp space is likely going to continue in the foreseeable future, added Richter, as some markets become more targeted in their approach to risks, instead of just taking on the 1,000-pound gorilla.
"They're not being asked to come and compete with big funds on a wholesale basis. They're coming in and being a little more scientific [so they can be] limited in what they'll write from an appetite standpoint," said Richter.