Taking the temperature of evolving trends in catastrophic workers' comp cases | Insurance Business America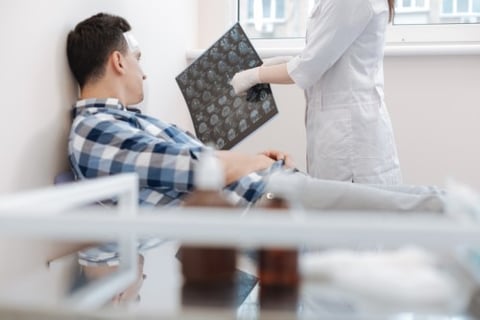 The soft market in the workers' compensation space might be coming to an end, even as predictions about continued strong competition in workers' comp throughout 2018, made in the USI 2018 Insurance Market Outlook, have come to fruition.
"The workers' compensation carrier marketplace remains competitive, but there are signs that things are starting to shift. Carriers are starting to notice the downward frequency trends leveling off or even reversing, with frequency starting to tick upwards," said Mark Walls, vice president of communications and strategic analysis at Safety National. "It is thought that this is due to the high employment rate, which results in many newer, untrained and perhaps unconditioned employees in the workforce. Those declining frequency rates are really what has been driving the rate reductions in recent years."
At the same time, claim costs are continuing to slowly increase, despite declining rates, added Walls, telling Insurance Business that it was thought that the frequency declines offset most of these increased costs, though this seems to be coming to an end.
"One thing being noted is that the cost of catastrophic injury claims is going up significantly. This is due to several factors," explained Walls. "First is accident survivability. Medical advances are helping first responders better stabilize accident victims at the scene, so many that used to die are living. Second, advances in medicine have significantly reduced the complications that arise from catastrophic injury claims. This means longer life expectancies for those catastrophically injured. It is not unusual now for a person with a severe spinal cord injury to live a near normal life expectancy.
"Combining these two things means the mega claims, as NCCI [National Council on Compensation Insurance] calls them, are getting more frequent and larger. Catastrophic injury claims used to be in the $5 million range. Now, it is common to see those claims costing over $10 million. The industry has seen single person injuries with costs around $40 million. These numbers were unheard of 10 years ago."
From the perspective of another expert on catastrophic cases, there have been some new developments that may be positive in the long run, though the problems plaguing his area of expertise continue to stay the same. One step in the right direction has been the passing of laws that typically limit the length of opioid prescriptions for acute pain and, in some states, require doctors to do more legwork before prescribing opioids, such as taking courses and consulting a drug database to ensure a patient hasn't already gotten a prescription seen in Florida, according to Harvard Medical School.
Read more: How the growing opioid crisis is taking a toll on healthcare industry clients and carriers
"That has started having an impact on workers' comp, particularly the long-term cases where people are now starting to be aggressive about trying to get the patient off of the opioids," said Dr. Norman Imes, medical director at Midlands Management. "On the other hand, that may have some financial implications because if you're not going to use opioids, then there may be a greater use of things like neurostimulators, for example, which may drive up costs. It's [also] not certain at this point until some studies are done long-term about what our alternatives are for opioids."
The use of other drugs in place of opioids have brought their own issues, such as high blood pressure, heart attacks, and kidney failures, so while the laws were passed with good reason, Imes believes they're "overly aggressive," in addition to their "huge impact on how these catastrophic cases are managed in the future."
One development that's important at the catastrophic level of workers' comp is the evolution of the Food and Drug Administration (FDA) under its current commissioner.
"Scott Gottlieb has really tried to revamp the FDA so that we start to have more competition and keep the prices of drugs down, and he's also put a lot more generics on the markets than we've seen in recent years in the catastrophic business," said Imes. "The biggest percentage in the five years, 10 years down the road of what we spend actually ends up being pharmaceuticals, so they are very important in a catastrophic business."
Relief from high medical bills might also come from technology as wearables, big data and smart algorithms, alongside other innovations, have the potential to decrease claims, keep workers protected from injuries, and bring costs down, according to a 2018 report from Accenture on insurtech and innovation in workers' comp.
"We can monitor anything, when you look at technology – there's not any physiological parameter that we can't monitor," said Imes, highlighting the monitoring of sleepiness of truck drivers on the road as one example. "The question is [to what degree] will ethics and society and patients let us be intrusive and actually monitor these things for the good of the company."