What areas of the non-profit insurance market are tightening the most? | Insurance Business America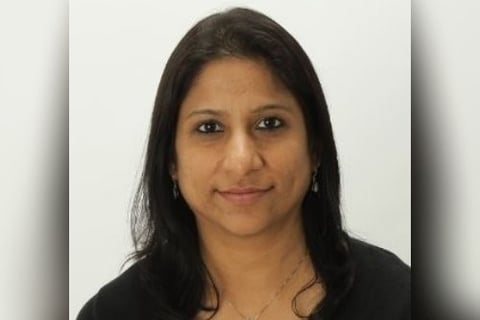 The non-profit insurance sector requires a stable insurance market. When navigating the uncertain economic waters of the COVID-19 pandemic, the last thing non-profits need is a huge insurance rate hike that will put further pressure on their finances. By and large, the market has managed to avoid making such demands, but there are specific lines of coverage that have tightened up quite significantly, even for non-profit insureds.
Recently, commercial auto insurance premiums have skyrocketed in response to years of poor loss experience, driven by common challenges like distracted driving, inflated cost of repairs, and the nuclear plaintiff's bar. This is one of the biggest insurance premium pain points for non-profits, especially those with considerable fleets.
Hardening in the commercial auto market is partly driven by social inflation – a term used by insurers to describe the rising costs of insurance claims resulting from things like increasing litigation, broader definitions of liability, more plaintiff-friendly legal decisions, and larger compensatory jury awards.
"Social inflation is impacting commercial auto losses. Today, even a relatively simple fender bender can result in a six-figure loss if someone gets injured," said Parvathy Sree (pictured above), vice president of underwriting in AmTrust Financial Services' non-profit division. "It's important that insureds understand that rate increases in commercial auto are reflective of their loss experience. Those that are more open to introducing safety measures and are willing to engage in fleet risk management will be able to mitigate some of those costs."
Read next: Non-profit liability exposures up after net income drops
In 2020, commercial auto losses dropped significantly because there were fewer vehicles on the road amid the COVID-19 pandemic. As a result, many non-profits were able to secure rate suspensions while their vehicles sat idle. AmTrust was one such insurer to help clients by providing premium reprieves and flexible coverage solutions (on a case-by-case basis) when their liability exposures dropped during the pandemic.
"It also depends on the size of the account," Sree added. "We won't penalize the smaller non-profits if their account has been clean and they're doing well. Throughout the pandemic, we had a lot of small businesses asking us for premium reprieves, or they asked to reduce their exposure mid-term or upon renewal, and we've been able to help with that. Where we can get more rate, it's mainly because of the loss experience or that the scope of an insured's operations and exposures have increased significantly in the past year."
Other lines of coverage to experience hardening, partly as a result of social inflation, include molestation and abuse, and umbrella or excess liability policies. Recent legislative acts to revive statutes of limitation in molestation and abuse cases have caused some non-profit insurers to adjust their risk selection, pricing, and terms and conditions in reaction to those legislative changes.
"Molestation and abuse limits are where the really high premium is going to be if an insured has significant exposure," Sree told Insurance Business. "The hardening market in the non-profit sector is more in terms of coverage limits and capacity, especially when it comes to umbrella liability. In the past, many carriers would offer $15 million or $25 million umbrella limits for a very affordable premium. That's not the case anymore. Umbrella limits have shrunk, and the premiums have increased in line with claim severity."
Read more: Non-profit D&O exposure in a global pandemic
With regards to professional risks – including directors & officers (D&O) liability, and employment practices liability (EPL) – there was some speculation mid-2020, when uncertainty around the impact of COVID-19 was at its highest, that there would be some hardening in the non-profit market. But so far, there have not been any significant market-wide rate increases, according to Ian Perry (pictured below), underwriting manager in AmTrust Financial Services' non-profit division.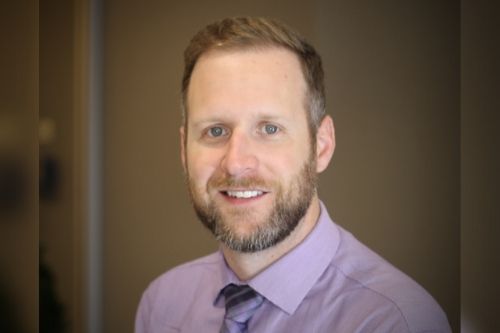 "The D&O rates for non-profits haven't jumped as much as they have on other coverages like commercial auto and property," he said. "That's partly because we're dealing with a lot of very small organizations that are run by volunteers. They look at every dollar of premium, so if insurers increase rates too much, they'll shop around for the next lowest premium. The D&O premium for smaller non-profit organizations tends to stay pretty level through the ebbs and flows of the wider insurance market."
As for EPL insurance, there was a lot of concern among underwriters and insureds that there would be a dramatic uptick in discrimination claims as a result of pandemic-related lay-offs, but again, this hasn't materialized to the extent that some feared.
"We haven't seen a huge spike in EPL claims," said Perry. "There were lay-offs, but they weren't specific to any one organization or sector. It was a systemic change that people have started to understand and accept the longer the pandemic has gone on. Employees are understanding that everyone's in the same tough predicament, and they maybe have less ground to file a lawsuit because they're one of many in the same situation."