What brokers and agents want today, and what they fear | Insurance Business America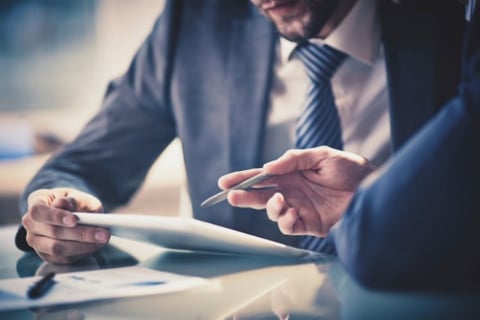 With A.M. Best's initiative to take insurers' ability to innovate into account as an element of its rating methodology, the point couldn't be clearer – technology is part and parcel of the insurance industry, and the work of brokers and agents is no different.
Argo Group's recent report, "The Future of Insurance – 2019 Insights: Technology and Climate Change Creating Today's Risks and Opportunities," delved into the minds of brokers and small businesses to reveal expectations around topics that included climate change, cryptocurrency, and autonomous vehicles. The findings showed that, for example, 77% of brokers expect autonomous vehicle usage to reduce the number and severity of accidents, while 59% expect it to help decrease insurance premiums. However, other technologies are not as top of mind. Thirty-nine per cent (39%) of brokers say they are only somewhat familiar with IoT concepts, even as 91% of brokers see IoT as the dominant technology threat over the next 12 months.
"The results tell us that, at the very least, they're thinking about the various parts of technology that will impact their business," said Jeff Canfield, head of innovation for Argo Group. "There were a few surprising results where the concern is actually less this year than it was last year and I don't have a good answer for why that is, other than my suspicion is that for things like autonomous vehicles and climate change, they probably view it as much more of a long-term threat and not an immediate threat whereas in the past, I think there was an assumption that these were both going to impact us [sooner rather] than later."
While technological innovation is bringing benefits to customers' experiences, inside insurance and outside of it, there are also concerns from brokers about the pace of change and what it will mean for insurance roles in the future.
Read more: What agencies can learn from Amazon's customer experience focus
"One of the threats that's not outlined [in the survey], but that we hear is real is the fear of being left behind in terms of automation. That if you're in an industry – and insurance is a perfect example – where you're not moving towards some form of automation, that you are going to trail your peers and your competitors," said Canfield. "That if others are automating tasks and using RPA [robotic process automation] to do things without adding to headcount and you're not, that you're going to have an expense issue that others are not, and ultimately that's going to drive your financial results."
Nonetheless, brokers are already reaping the rewards of adapting technology tools into their day-to-day processes. Data, for example, is being put to use by brokers and carriers as they rely more on complex data analytics and predictive modeling in their work.
Read more: How insurers are future-proofing their businesses by innovating
"You can predict when the claim might happen, you can predict the severity of a claim, you can predict losses based on location or weather. There's a number of applications around predictive analytics, and I think what's interesting is that there was originally a fear around whether it will replace the underwriter and the underwriting role," said Canfield. "But I think the reality is that these are just going to be tools for both brokers and underwriters to supplement what they do on a day-to-day basis and use it as a tool to make better decisions – using data versus more of a subjective feel around underwriting."
Another expert also believes that the amount of change happening with agents and brokers is accelerating, and that's a very good thing for them as a business, by helping them stay relevant over the long-term.
"Their willingness to experiment and invest in technology, try to make their business better, serve their customers in different ways, these are things that are good for the channel," said Michael Howe, senior vice president of product management at Applied Systems, adding that he senses digital adoption among brokers is moving at a faster pace than ever before. "I am encouraged that people are willing to experiment and they're willing to try new technologies, not just for the sake of technology, but because they're trying to make some part of their business better, and that's good for all of us."
The most interesting and encouraging part of this digital evolution, from Howe's perspective, is that he's seeing a ton of activity around how insurance agencies can better serve the insured, with customer-facing tools focusing more and more on online channels. This marks a change from the traditional ways that agents communicated with clients in the not-so-distant past.
"Agents traditionally come from the 'I'd rather have a human connection, I'd rather go meet the person at the local Starbucks and build a relationship that way,' so it's encouraging to see them augment that with all kinds of online and web-based tools and technologies," he told Insurance Business. "It's about building that online relationship with customers, and I think that's great because the nature of the customer is changing."
For example, Applied is seeing more interest in portals, which makes sense considering changing customer preferences. If you need to change a flight, says Howe, you're not walking into a ticket office or even calling the airline, but making the change online by logging into a portal, often on your phone rather than even on a desktop computer.
"We're seeing lots of interest and uptake with tools that allow the agency to extend the same kind of service they provide, but in different ways and in electronic ways, online ways, mobile ways. Those are probably the biggest ones we see, which is good because it's the agency letting go of that belief that it always has to be human," said Howe. "That human connection still matters, but it can also be these other things, because it allows the customer to interact with them in the way that the customer wants, not necessarily the way the agent wants."
Going online isn't the only way the role of the agent and broker has changed. Risk management has become more important as risks become more complex, whether they're technology or climate-related.
Read more: Insurance Information Institute: Wildfires are creating difficult challenges for insurers
"There's much more of a focus today on risk management and risk management services, meaning it's not so much today about how you can procure insurance to manage your risk as much as it is finding sources of risk management tools to prevent the risk in the first place," said Canfield. "Whether that's IoT solutions that will give you a sensor and will tell you that a loss is potentially about to happen, I think there are a lot of things that are driving broker behavior versus simply just buying a policy to cover that."