Driver shortage poses risks to transportation insurance | Insurance Business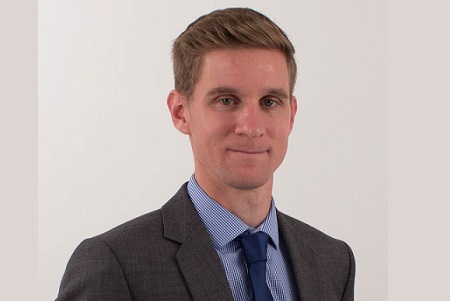 Mike Mitchell (pictured) is one of those rare insurance professionals who chose to study the industry for his tertiary education. While he was pursuing a degree in risk and insurance at Appalachian State University, he joined Risk Placement Services (RPS) as an intern, climbing up the ladder until he was appointed area president of RPS's Charlotte Branch in 2017.
As an athlete, Mitchell found a way to incorporate the values of collaboration and teamwork into insurance. Believing that insurance is such a diverse industry, Mitchell believes that one can thrive by surrounding himself or herself with the right people who appreciate what he or she does and who share the same culture.
In this exclusive interview, Mitchell shares more about his company, RPS, and how it differs from other firms in the same space. He also provides insights on what he thinks is the biggest problem facing transportation insurance today.
How did your insurance career journey start and what led you to this path?
I actually majored in Risk Management & Insurance at Appalachian State. Dr. David Marlett taught a couple of lower level Insurance courses and he got me hooked. From there, I had a couple of internships in the industry and it solidified my desire to find a career in insurance.
Tell us briefly about your company and its role in the insurance industry. What makes it different from other companies in the same space?
Risk Placement Services is a wholesale operation with binding, brokerage, and program capabilities. We have experts in just about every possible line of coverage you can think of that help our retailers place business with reputable carriers. I believe one of the differentiators for RPS is that when faced with a challenge, the leading thought is: "What is best for the client?"
What or who do you think has been the secret to your professional success? How do they motivate you?
I don't know that it can be isolated to one person. It has come from all over. My parents of course prepared me, and I was fortunate to have strong coaches and teammates in my athletic career that taught me lessons which I have been able to apply to my professional career. Most importantly though, it is the people that I work with every day. We all work together towards the same goals and when one succeeds, we all do.
What do you think are the most challenging issues facing your line of work and the insurance industry today?
The most pressing issue right now in transportation insurance is the driver shortage. You really can understand from the trucking companies' perspective that quality drivers are hard to find and they need someone to drive. But you can also understand from the insurance carriers' perspective that they need data that supports the risk of insuring less experienced or challenged drivers. Trying to find a win for all parties has proven to be a challenge for everyone.
What advice can you share for those wanting to join the insurance industry?
The possibilities are endless. There isn't another industry that provides such diverse opportunities or roles. Find a segment you are passionate about and then find an employer that has a culture that matches yours.
Describe a world without insurance.
Chaos is the first thing to come to mind. You would find individuals and families without assets or belongings after disasters or accidents. The homeless and unemployed numbers would be scary. Without insurance, the global economy would look a lot different and one that I am not sure I want to think about.
When you have 30 minutes of free time, what do you do to pass it?
I'm probably going to spend that time out for a run.
If you were not working in the insurance space, what would you be doing now?
I think I would be coaching. I've always enjoyed athletics and helping develop others in addition to strategizing ways to win.
Related stories:
One woman's story of an epic insurance journey
From cold calls to a hot streak