What is flood insurance? | Insurance Business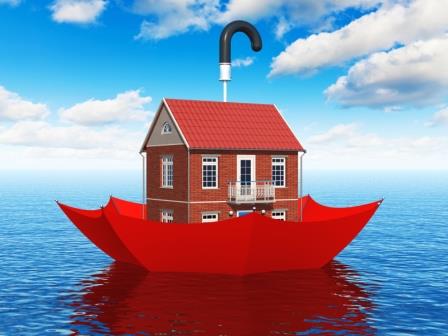 What is flood insurance?
Flood insurance in Canada refers to protection for overland flood damage, which occurs when a large quantity of water overflows on to dry land and enters a residence. Common causes of overland flood include rainfall from storms, dam failure, tidal flooding, and the runoff from melting snow in the spring. Historically, home insurance policies in the country haven't covered loss or damage caused by overland flood damage, according to the Insurance Bureau of Canada (IBC). In fact, up until 2015, the Insurance Institute of Canada (IIC) reported that Canadians who suffered flood damage turned to the Disaster Financial Assistance programs through their federal, provincial and territorial governments to cover damages due to uninsurable events, and often learned that this assistance didn't account for much of their out-of-pocket flood-related expenses.
This has started to change with some Canadian insurers now offering overland flood coverage for policyholders. Aviva was the first insurer in the country to offer overland water protection to consumers, though this product does not cover flooding from salt water, such as tsunamis and tidal waves. This and similar types of coverage from insurers like RSA Canada and The Co-operators are still new on the market and are not offered by all firms. In some cases, if a policyholder lives in a flood plain, coverage may not be available at all.