Body shop on how car tech is driving claims inflation | Insurance Business Canada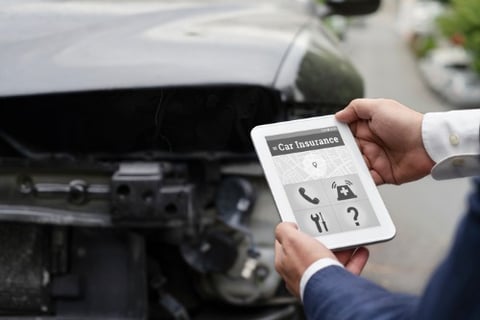 Car insurance is a huge driver of discontent across Canada. Most of the mumbling and grumbling revolves around cost, with many Canadians facing higher premiums than ever before, even if they haven't personally submitted claims.
There are many factors playing into premium inflation, including social issues like distracted driving, the predatory plaintiff bar seeking higher claim settlements, and the somewhat outdated regulatory environment. One of the key elements making the cost of car insurance more expensive, however, is technology. Cars today might as well be called computers for all the wiring, sensors and programming that are integral to their systems.
Back in 2015, Ford announced that its new GT model had 10 million lines of "mission critical code" – three million more than can be found in a Boeing 787 Dreamliner (which requires around 6.5 million lines of software code). While you don't see many Ford GTs on the roads, this is just one example of how the general automotive industry is progressing with code.
How does this affect the insurance industry and the end-consumer? Simply put, it costs a whole lot more to repair vehicles these days.
Scott Earle, strategic partner developer at Fix Auto Canada, a global body shop network, gave a presentation at the Atlantic Insurance Brokers Convention in which he explained: "Car technology is changing every day. We now have sensors in cars that read lines on the road. We have GPS technology that will tell you what the speed limit is, where you are, and when you need to make a turn. We have vehicles that are talking to each other […] and new technology called adaptive cruise control, which is enabling cars to keep a safe distance from each other.
"How does this affect us? Inside these vehicles there is coding, wiring and programming. If you brought a car into a body shop 15-years-ago, we would have been able to fix it no problem. Today, if you bring a car into a body shop, the technology has to be re-programmed. When anything is unplugged, whether it's the sensors, the radar technology or the cameras, it has to be completely re-programmed so that the vehicle is safe to drive."
Read next: ICBC hints at offering online auto insurance renewals
All of this results in extra cost, which ultimately falls on the shoulders of the insurance companies. As claims costs rise and insurers' loss ratios deteriorate, the industry is seeking rate, which in turn means higher premiums for consumers.
Insurance professionals are also consumers when it comes to auto. Some know first-hand how some of these technological advances are driving claim cost inflation. For example, Robin Joshua, president of Echelon Insurance - a Canadian specialty insurer, which focuses on commercial auto, non-standard auto and motorcycle risks – recently told Insurance Business about a rear-view mirror claim that saw 500% cost inflation.
"Somebody accidentally took a rear-view mirror on the passenger side of a vehicle and destroyed it. The original mirror cost $150, but it cost $800 to replace. Why? Because of the electronics and the wiring inside it. The mirror even had sensors in it to detect light and dark, etc.," said Joshua. "Cost is a big issue today. A standard vehicle is expensive to manage and repair because of the amount of electronics inside it. That cost in our industry is a challenge because pricing is going up and insurance is insanely expensive. Cost is something we have to manage."
Read more: Rate comparison sites are matchmakers for brokers and consumers in tough auto market
The purpose of modern vehicle technology is clear. It's there to make vehicles safer and more efficient. While this technology may, in time, reduce the frequency of collision claims on the road, the severity of claims has shot up dramatically because of the cost of these systems.
Earle commented: "For us to repair a bumper today, we have to go through documentation from the original manufacturers. If we apply too much paint over a radar or a sensor, they don't work properly. If we put product on a vehicle and it no longer works properly, that vehicle is no longer safe to be on the road, and that's not our objective. We have to follow all procedures to ensure everything is done properly.
"Some manufacturers will even say: 'You're not allowed to repair this bumper. It has to be replaced with a brand-new OEM [original equipment manufacturer] bumper. That affects us, and ultimately the insurers, because repairability is very low today. Often, we have to replace vehicle parts, and the cost to replace is much higher."