Canadians thinking differently about their auto insurance | Insurance Business Canada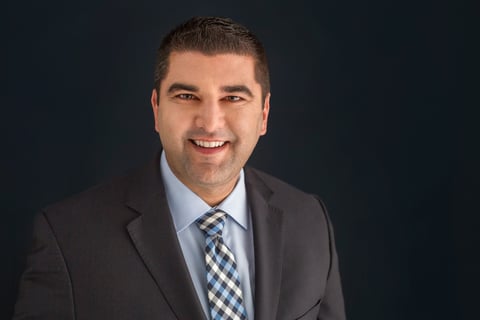 Auto insurers across Canada slammed the brakes on widespread rate increases during the COVID-19 pandemic. When the coronavirus crisis kept Canadians at home, the amount of traffic on the roads and the number of kilometers driven both declined significantly. As a result, auto insurers generally experienced far fewer claims over the past 18-months and their loss ratios improved. Rather than pocketing the spare cash, many opted to return premium to policyholders through rebates.
While policyholders across Canada have been grateful for premium relief, the coronavirus pandemic has made people think differently about their auto insurance. Over the past year, there's been a huge surge of interest in usage-based insurance (UBI) or pay-as-you-drive / pay-as-you-go products. After changing their driving habits so significantly during the pandemic, Canadians are looking for insurance solutions that more accurately reflect their unique driving behaviour and are not based on historical stereotypes.
UBI launched in the Canadian auto insurance market in 2013 as an alternative to insurers' more traditional methods of assessing auto insurance premiums. Instead of focusing on things like age, gender, and driving history, UBI uses telematics technology to track vehicles and monitor driving behaviour. It captures data such as how often a driver brakes, how fast they accelerate, how they take corners, and how far they drive – and then calculates a unique premium (including any discounts or penalties) based on that data.
In November 2021, CAA Insurance Company announced it has expanded its usage-based auto insurance program MyPace into Ontario. The program allows drivers to monitor how much they are driving and to pay for auto insurance based on their mileage. Previously, MyPace was designed for those who drive less than 9,000 kilometers annually, but CAA has now expanded the program to include those who drive less than 12,000 kilometers annually.
The Ontario launch followed a period of explosive growth for the MyPace program, with the number of policies placed during the pandemic period of January – September 2021 skyrocketing by 418% compared to the same pre-pandemic period of January – September 2019. A previous report by CAA also noted that the number of new MyPace policies between April and December 2020 increased by nearly 300% compared to the same period in 2019.
Read next: Rising premiums could force Alberta school buses off the road, industry association warns
"MyPace was perfect for the pandemic," said Matthew Turack (pictured), president of CAA Club Group. "It has helped people save money because they are driving less. We've seen the average driving [range] during the pandemic at around the 3,000km mark for people enrolled in the MyPace program […] and people are saving 50-60% on their premiums. [Claim/loss] frequency for us is a lot lower [in MyPace] than any other program we have – it's about 1.7%. So, the consumers who are enrolled in the program, the probability of them getting into a loss is very low, and therefore we can reflect that back in the rate we charge."
The team at CAA Insurance had to work closely with Ontario's regulatory body, FSRAO, to launch the MyPace program in Canada's most populous province. This was an important process, according to Turack, who said that insurers, brokers and other key stakeholders have to educate policymakers and politicians – just as they talk to consumers – about the benefits of innovation, like UBI technology, and evolution in traditional insurance models.
"A lot of times, [FSRAO] get a bad rep about how difficult it is [to introduce change], but my experience dealing with FSRAO … has actually been fantastic," he said. "Launching MyPace, I found them highly collaborative, very open to innovation and ideas, and as long as you continue to work with them – work with your regulators – I haven't seen the roadblocks. I actually find it very, very open."
In November 2020, the Financial Services Regulatory Authority (FSRA) made a policy change that allows insurance companies to impose surcharges on drivers with poor driving behaviours. Prior to that, they could only use the data to provide policy discounts. This may have factored in the results of a recent Ratehub.ca survey, which polled over 1,300 Canadians with auto insurance about whether they've heard of UBI (57% had), they use a program (15%), or would consider a UBI solution (41%).
The survey showed that 77% were concerned about potential rate hikes, but Matt Hands, director of insurance at Ratehub.ca, said UBI puts the power in the hands of the drivers. He told Insurance Business: "Insurance pricing is like a black box. We have a rough idea of what factors matter but insurers all weigh factors differently and only tell you so much about how a rate comes together. The more transparent we can be about UBI programs the better." He also added that customers can take control of their own policy and save up to 30% annually just by exhibiting proper driving behaviours.
Read more: Commercial transportation trends to watch out for
Most of Canada's leading property & casualty insurers now offer a UBI product. Intact Financial Corporation, which was one of the front-runners in telematics, is on track to launch the fourth iteration of its UBI product in early 2022. The insurance giant's president of Canada, Louis Gagnon, described UBI as "the wave of the future".
"It's where you can really give a price to someone that makes sense – [one] that reflects who they are, how they drive, [and] their approach," he said. "It's a great way to segment your market and to better understand your market. It also […] gave us a lot of information during COVID to manage and understand what's going on in the marketplace.
"I think the concept of UBI is [one] that could be used in many places. Our lab is looking at different applications, and ways of doing different things with it. It could be in personal property and even in commercial lines. It could be in many different ways of: How do you use information to better price [policies] and give the people a good price for the way they behave in property or in commercial? So, there are lots of applications."