COVID-19 highlights benefits of structured settlements for personal injury claimants | Insurance Business Canada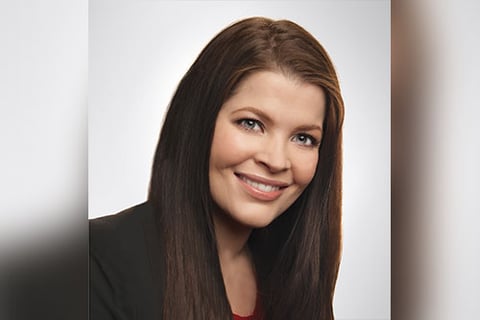 More than 49,000 Ontarians are injured or killed in auto accidents every year, according to the Ministry of Transportation. Yet, when settling claims for their injuries, only 500-600 claimants each year receive a structured settlement – periodic payments that provide people with guaranteed, risk-free and tax-free funds to address their medical needs – instead of a lump-sum of cash.
The reason for this discrepancy, as is often the case, is education. Structured settlements have been an option for personal injury claimants in Ontario for over 40 years. Established by the Canada Revenue Agency (CRA), a structured settlement is an annuity that is paid out over a certain period of time which is negotiated by the claimant. A claimant can receive compensation over many years, even decades, as long as it's more than five years.
"The problem is, structured settlement is not in the lexicon of most average people," said Brittany Gillingham (pictured), principal at McKellar Structured Settlements Inc. "If you walk up to 100 people on the street and ask them if they've ever heard of what a structured settlement it is, most people will not have, or it'll be something they've heard about on a commercial or from a television show. There's not a good understanding of what a structured settlement is. Even within the personal injury space, there's a whole group of people representing plaintiffs that don't quite understand how structured settlements work. Our understanding is that lots of people just aren't getting this information at that critical point when they need to make a decision about their settlements."
Read next: Auto insurers at coronavirus crossroads
The big benefit of a structured settlement is certainty, according to Gillingham. To her knowledge, in structured settlements' 40-plus year history in Canada, not a single penny of payment has failed to be made under the contract. It is tax-free money that is totally locked in and secured for the claimant. The structure is virtually unlimited in terms of its design. It could be one lump sum payment 20-years in the future, or it could be monthly payments, or lump sums sprinkled throughout the settlement term. The one exchange is that once a structure is put into place, it cannot be changed, cashed in, transferred, invested or used as collateral.
"There's an extraordinary level of certainty associated with structured settlements in the security of the funds," Gillingham told Insurance Business. "If somebody has a structured settlement, they have a level of creditor protection, and they can't lose it in a divorce or in bankruptcy. It's not an asset of the person receiving the payments; it's owned by the casualty insurance company [paying the claim]. There are a number of features, safeguards and benefits that are significantly beneficial for people who are catastrophically injured. The obvious [disadvantage] would be that there's a lack of flexibility in a structured settlement. If, down the road, a claimant wants to access a big whack of money to do something, that wouldn't be available in a structure if it hadn't been contemplated when the structure was set up."
Read more: IBC responds to auto insurance regulation changes in Ontario
The "extraordinary" certainty that structured settlements provide is even more beneficial in the context of a global pandemic. With the stock market crashing from the novel coronavirus COVID-19 and the resulting loss of value for investments, structured settlements have become a critical solution in the current conversation about protecting and providing for the needs of the most vulnerable in Canadian society. Accident victims who chose lump sums prior to the pandemic without ever learning about the option of a structured settlement might be forced to withdraw from investments to meet their basic needs while the market is at its worst. Some could even prematurely exhaust their settlement funds without the ability to earn an income.
"Certainty is not always very sexy. The idea of a conservative investment or doing something smart and safe with funds has never been all that exciting. But now with COVID-19, there's a complete understanding of how important certainty is," said Gillingham. "We've received calls since mid-March from clients who are terrified about what's going to happen to their money. And we've been in the blessed position of being able to say: 'The payment will hit your bank account on April 01, and nothing's going to change because structures are completely immune from the drop in the markets.'
"Certainty now has become even more important in the face of COVID because nobody can predict whether or not there will be a second wave, whether or not there will be a successful vaccine in 18 months, and what's going to happen to the markets as a result of that. I think COVID-19 has highlighted in a big way the importance of accessing tools like structured settlements for the people who can least afford the risk that we're experiencing in the financial markets right now."
It is down to both legal and insurance professionals to make personal injury claimants aware of structured settlements. As Gillingham commented: "By educating everyone who's involved in helping injured people get back on their feet, hopefully we can get everyone on the same page about providing information that's necessary so people can make good financial decisions. Then we can help people who are injured in the future from experiencing the same kind of dip that we're seeing now from those who either didn't have access to a structure or [those who opted against it when perhaps they shouldn't have] who are going to be in the worst position possible when we start to get back on our economic feet.
"I think the educational efforts that we're doing both with government and with lawyers and insurers are going to fall on different ears in the future, because it's not just a hypothetical anymore. The idea of certainty really has value when you consider COVID-19."