How many Ontarians would consider cash settlement after a collision? | Insurance Business Canada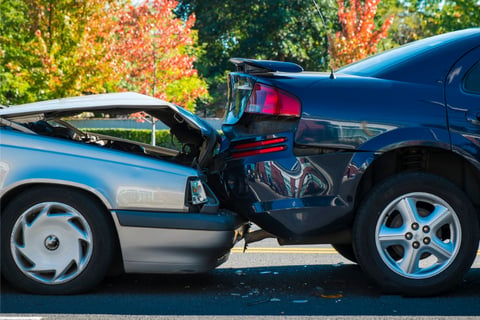 It is almost too easy for auto policyholders to overlook the claims process in the event of a minor collision, and the industry needs to work towards providing better education so clients are more comfortable telling insurers of any damage that has occurred.
In January 2022, RATESDOTCA conducted an online survey of over 1,000 Ontarians aged 18 to 50+ to find out who is skipping the auto insurance claims process and leaning towards cash settlements.
Forty-two per cent (42%) of those surveyed would consider accepting or paying for damages rather than making an auto insurance claim. Of that 42%, more than half said they would only consider a cash settlement if it was equal to or less than their insurance deductible.
Read more: Ontario auto brokers told to look at other products
Tanisha Kishan, RATESDOTCA expert and chartered insurance professional, said that the majority of drivers do not fully understand fault determination and how it works when it comes to auto insurance in Ontario.
"When it comes to fault determination, two things that are important for drivers to be aware of is what will happen if they're not at fault, and what is classified under the minor at-fault definition," she explained.
Regardless of what happens, if a driver is involved in a collision, they need to understand their obligation to inform their insurance company or broker as soon as possible.
"It truly is part of the contractual obligation a driver has with an insurance company," Kishan continued. "Most of the time when people consider cash settlements, it is for smaller incidents like fender benders, but taking cash is not necessarily the best decision."
From an education standpoint, brokers and insurance companies need to be more transparent with policyholders about the risks associated with cash settlements, Kishan stressed.
Of those surveyed that have paid or received cash settlements, nearly 34% have exchanged amounts of $1,000 or more, with 12% exchanging amounts more than $2,000.
"There are a few impacts following a cash settlement offering," Kishan continued. "Initial damage estimates may not cover the full amount as claims professionals aren't providing advice on where to get the work done appropriately.
"The other party may also still contact their insurer post settlement, which creates a challenge when approaching your own insurance company or broker."
A large misconception that prompts cash settlements is the fear of immediate premium increases if a driver even contacts their insurer or broker.
"Clients need to understand how fault is determined, and when that education and advice is given, they're more likely to be honest up front" Kishan noted.
Forty-four per cent (44%) of survey respondents said they had made an insurance claim after a collision, but with more education on what constitutes a minor collision and how it could impact a premium, that number could gradually increase.
Read next: Auto insurance rates rise again – report
Kishan said brokers need to work with clients on what would happen in the event of a minor collision and better prepare them on what the steps would be if an accident should occur.
Leaving fault determination to those qualified to assess the damage is always best, but clients that are not insurance savvy need to have a better understanding of financial risks that can be associated with cash settlements.