Travelers Canada: We must "call people out" for distracted driving | Insurance Business Canada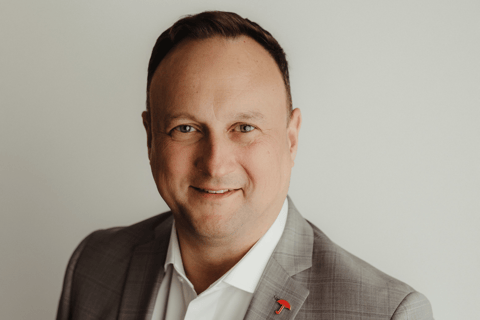 One in five Canadian drivers have had a crash, collision, or near miss because they were distracted behind the wheel. That's one of the more alarming stats revealed through the 2022 Travelers Canada Distracted Driving Risk Survey, and there's more data that suggests that Canadians continue to engage in dangerous driving behaviours despite knowing the associated risks.
The Travelers Canada survey, released in recognition of Distracted Driving Awareness Month, was conducted from April 04-07, 2022, among a nationally representative sample of 1,010 Canadians aged 18-69, balanced and weighted on age, gender, and region. While 77% of respondents said that distracted driving is very risky and they take every step possible to avoid being distracted, half of them admit to talking or using a phone while driving.
This is an "alarming" but not totally surprising statistic, according to Paul Stone (pictured), vice president of distribution and sales at Travelers Canada. He commented: "We see distracted driving everywhere. It's an everyday occurrence, and at Travelers Canada, we think it needs more focus and attention. We're committed to the communities we do business in across Canada, and that includes making the roads safer for all."
Read next: ICBC amends policy on seeking damages from cyclists, pedestrians
Travelers Canada found that work-related pressures may be connected to distracted driving. According to the survey, 29% of Canadians said they respond to work-related calls, texts, or emails while driving, citing reasons like dealing with work emergencies (44%), feeling the need to always be available (30%), and worrying that they'll miss something important (28%).
"Almost one-third of drivers admitted to distracted driving that is work-related. That needs to change, and businesses and employers need to be part of that change," Stone emphasized. "On the bright side, when an employer has a [distracted driving] policy in place, 87% of employers said they always or usually comply with it. So, they won't take a work call or respond to an email or text while driving if their employer has communicated that policy well. The trouble is, only 19% of Canadian companies have [a safe driving] policy in place."
There are simple and effective ways to reduce the potential for distracted driving. First and foremost, people need to speak up and "stigmatize" distracted driving in the same way as impaired driving (operating a vehicle under the influence of alcohol or drugs), according to Stone. He stressed: "We need to call people out."
The Travelers Canada survey found that drivers are more likely to correct their dangerous behaviours when passengers speak up, with 86% of respondents who use a phone while driving saying they would be less likely to do so if a passenger mentioned it.
However, the survey also found that the likelihood of passengers saying something depends on who is behind the wheel. For example, 35% of Canadians would speak up to a spouse or partner, but only 23% would people call out a friend. The percentages drop dramatically when it comes to work-related connections, where only 7% of respondents would speak up to a co-worker and just 2% would say something to a boss or manager.
Read more: What Canadian car buyers need to know about gap insurance
"I think we really need to change the way we engage with each other in terms of speaking about distracted driving, and businesses need to lead by example and create a policy that encourages best practices," Stone told Insurance Business. "When I think about why we carried out this distracted driving survey and what Travelers Canada is doing as an organization, straight out of the gate we're raising awareness of the issue. We're providing tools from a risk management standpoint, especially in the business space, to improve fleet safety. And we're leading by example. We have a distracted driving policy on our books that we ask people to adhere to."
In terms of product, Travelers Canada has launched a usage-based auto insurance mobile app called IntelliDrive, which offers customers a better understanding of their driving habits by collecting and assessing data on typical driver behaviours such as hard braking, rapid acceleration, speed, the time of day that customers drive, and whether they are distracted. Through IntelliDrive, Travelers Canada is providing policyholders with the opportunity to personalize their insurance rates, while helping to create safer roadways for everyone.
For business customers, the insurer provides risk control professionals that can assist businesses putting in place safe fleet management practices. It also offers a wide array of tips and tricks that businesses can use to hire safe drivers and maintain fleet safety guidelines.
"Brokers play an incredibly important role in helping to educate their customers – both business customers and personal insurance customers – on the dangers of distracted driving, and really, the easy ways of helping to manage and mitigate the risk," said Stone. "From helping a business owner to put in place a safe driving policy to helping a parent educate their teenage drivers about distracting driving, brokers play a key role.
"This issue of distracted driving is incredibly important. It needs attention, it needs focus, and we need to collectively change our behaviours."