Allianz Global Assistance rolls out COVID-19 travel insurance | Insurance Business Canada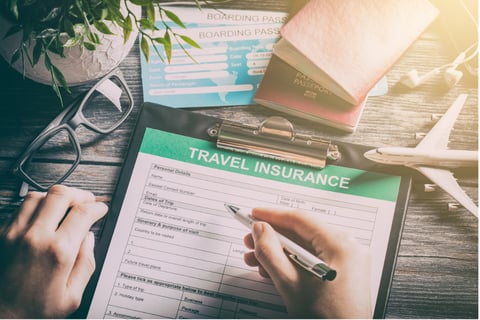 Travel insurance provider Allianz Global Assistance has introduced its COVID-19 Insurance and Assistance Plan, which offers travellers up to $1 million in coverage for coronavirus-related emergency medical treatment.
The new plan is applicable to international travel, including in the US.
The plan can be purchased on a standalone basis, or to supplement other standard out-of-country medical plans that may limit coverage for COVID-19, through Allianz Global Assistance's national distribution network of more than 9,000 travel agencies and insurance brokers.
The benefits of the COVID-19 Insurance and Assistance Plan include but are not limited to: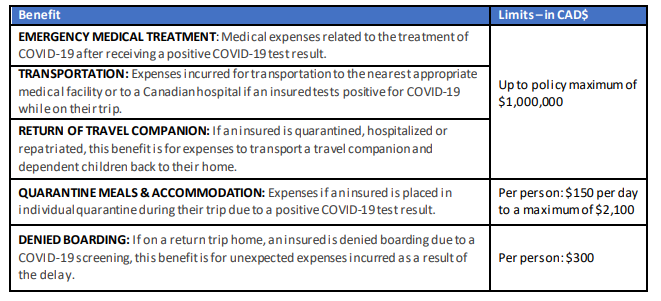 The plan does not have an age limit and is available for trip durations up to the applicable provincial health insurance coverage out-of-country day limit.
No medical questionnaire is required to purchase the plan. However, customers who have previously tested positive for COVID-19 must receive a negative test result before their departure from Canada to be eligible for coverage.
Customers must also have shown no signs or symptoms of COVID-19 in the 14 days prior to their date of departure from Canada.
"We encourage all Canadians to adhere to Government of Canada advisories and guidelines for international travel," said Lucy Hathaway, chief sales officer of Allianz Global Assistance. "We also recognize that some of our customers may have important reasons to travel in these uncertain times. For those individuals, we remain committed to helping protect their health and safety by ensuring our customers have access to coverage for emergency medical, quarantine and other costs related to COVID-19 while abroad."
"Our hope is to remove barriers that might otherwise lead a traveller to avoid seeking treatment, which will hopefully help to limit the spread of the virus at a destination while ensuring their health fully recovers before returning to Canada," she said.