Amid pandemic, companies need to mitigate risk to supply chains | Insurance Business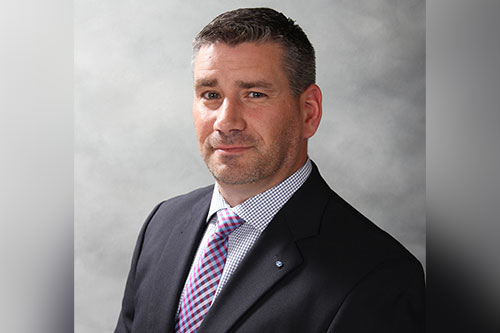 To say that the coronavirus outbreak has impacted global supply chains would be an understatement. Compared to natural disasters and other potential disruptors of supply chains, the pandemic stands apart because it started in a global manufacturing hub and boasts a high infection rate that has prompted lockdowns across the world.
"Not only did the impact begin in a fairly sensitive area of the world when it comes to supply chains – being China and Asia in particular, where a lot of companies have transferred [operations] – but with the rolling wave of the infection through Europe and into North America, we're also starting to understand that there's an interruption on supply chains for some of the necessities, such as masks and protective gear for frontline workers," said Chris Snider (pictured), interim head of risk services for Zurich Canada.
Other key industries that have been impacted by supply chain issues stemming from the pandemic include auto manufacturers, as well as prescription drug business since China is a key supplier of the raw materials for prescription drugs while India is a major producer of generic drugs. However, it's not just supply chains with ties to China that are impacted by the outbreak as lockdowns across many parts of the world have prevented businesses from producing and transporting their goods.
Read more: Short-term closures posing risks for businesses – AGCS
In light of this evolving situation, businesses need to consider their long-term plans to mitigate the damage done to their supply chains as a result of COVID-19.
"I've always mentioned to companies that if you're hyper-focused on a single area – so if you're really focused on China and solving the problem of your supply chain in China – but you don't have a peripheral vision of how the infection is moving across the globe, you may actually fix your problem in China," said Snider, "but when you step back, all of a sudden you see that you have five new problems that you didn't know about. You always have to make sure in a situation like this that you're focusing on your current interruptions, and making sure you're looking back far enough so you can see how it's [evolving for] areas that might not currently be interrupted."
In turn, businesses should be thinking about solidifying all parts of their supply chains, even those that might not be impacted at the moment. Even as China is now moving to release its population from lockdown, that doesn't mean it's all smooth sailing from here on out for businesses with supply chains linking back to the country.
"Every single organization's supply chain may differ and their maturity in the supply chain may differ. For some companies, as soon as products can start flowing from China, Taiwan, and those areas, they may have a strong enough resiliency program in place and reacted appropriately to this that all other areas are not interrupted," explained Snider. "If you're just looking at China and seeing [confirmed cases] cresting and starting to coming down, you still have to be very careful and you still have to be prepared, because if that does surge up again and you're not prepared, you could see a larger interruption."
Read more: Tackling new risks in the global supply chain - Aspen Insurance
If a business is already interrupted, they should try to find an alternative supply chain. For example, they might be able to source an alternative product or part from a North American market as opposed to an Asian market. "If you can pivot and be flexible, that's definitely going to help right now," said Snider, emphasizing, "Keep an eye on the locations that haven't been interrupted and make sure that they're prepared if and when they do get interrupted."
After the worst of the pandemic has passed, organizations also need to think about future similar disruptions and introduce more transparency into their supply chains, which can be very complex. Software can help businesses more easily identify supply lines and all of the nodes that could be interrupted along that chain, said Snider. In fact, Zurich has teamed up with riskmethods and uses the company's supply chain risk management software that's powered by AI to map supply chains and help clients receive notices of real-time threats.
"They can help understand what [impact] a loss to a node inside the supply chain can have on revenue and that's what you're trying to protect – it's your revenue at the end of the day and making sure that you can still operate and keep the company alive," said Snider.