Aviva Canada reveals Ontario's verdict on fraudulent claims | Insurance Business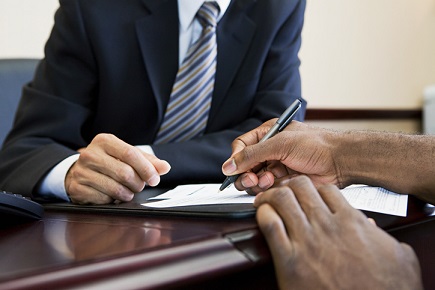 Aviva's latest report reveals that Ontarians – who pay some of the highest auto insurance rates in Canada – are more than aware of the insurance fraud issue that is causing their premiums to increase.
The second annual Aviva Fraud Report found that over 50% of Ontarians believe that 25% of all auto claims made in the province are fraudulent. Most of the Ontario respondents to Aviva's survey – 88% – also believe that auto repair shops inflate the cost of vehicle repairs (compared to 77% in 2017).
As fraud becomes a bigger issue in Ontario, so does the number of people in support of efforts to stamp it out. The study discovered that 86% of Ontarians are in support of government and law enforcement agencies investing more resources to investigate and prosecute fraudulent claims – up from 78% in 2017.
"Dishonest claimants and service providers continue to cheat consumers. We are seeing a troubling and egregious form of fraud that includes the fraudulent sale and issuing of auto policies," said Aviva Canada president and CEO Colm Holmes.
"We need to do better for honest drivers. That's why Aviva is fighting fraud. Honest drivers pay higher premiums because of criminal fraud. They know it. We know it. And the time has come to fight back."
Other key findings of the report include:
86% of Ontarians feel that more needs to be done to combat fraud.
82% feel the increase in their auto insurance premium is due to three factors – fraudulent vehicle repairs, rise in vehicle theft cases, and personal injury claims.
73% agree that cracking down on fraud would reduce their current auto insurance premium.
74% support a new set of provincial insurance fraud offences.
70% feel that insurance companies need to invest more resources to combat fraud.
60% support an online fraud intelligence database that consumers can access

72% would use it look up an auto body shop following a car collision
58% would use it to look up a healthcare practitioner for treatment of injuries following a car collision

59% believe that insurance companies should be mandated to invest in an insurance fraud management model and a clear set of penalties and fines for those convicted of fraud.
53% feel that government, insurance companies, other organizations fighting fraud, and police all need to take responsibility for warning consumers about insurance fraud schemes.
77% feel that insurance companies that have uncovered fraud schemes should make the information available to the public in real time.
Related stories:
Industry responds to Ontario's auto insurance shakeup
Aviva investigation leads to conviction for fraudster