Aviva to develop new firm and boost five start-ups | Insurance Business Canada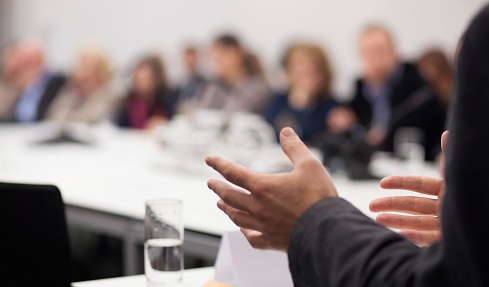 Aviva and start-up incubator Founders Factory have today announced the first five early stage start-ups that have been selected for their fintech programme, as well as a new firm the pair will jointly develop.

The insurer has a multi-million-pound strategic partnership with Founders Factory, which it says helps support its innovation strategy. As part of the deal, each year the partners will support the growth of five high potential early stage start-ups, as well as jointly establishing two new businesses from scratch. The five start-ups will receive support from Aviva to accelerate their development, including operational, business and technical support functions.

"The insurance industry is facing some of the biggest challenges in its 300-year history," Serge Taborin, director of innovation and new business at Aviva, commented. "People's needs are rapidly evolving, while a number of emerging technologies have the potential to transform insurance and provide numerous opportunities to serve our customers better.

Search and compare insurance product listings for SMEs from specialty market providers here

"Start-up collaboration is one of the ways we are tackling this challenge and the Founders Factory partnership has given us access to leading entrepreneurial talent, creating a faster way of trialling innovative customer solutions," Taborin said of the partnership.

The first new business to be jointly developed, designed and built by the two firms is OnCare, a software platform for the care industry aiming to make care easier – beginning with an app for care workers to report on each of their visits instead of having to use pen and paper.

"We are exceptionally excited to be launching OnCare from within our incubator with Aviva," Founders Factory co-founder and CEO, Henry Lane Fox, said. "Technology is heavily under-utilised within social care and OnCare represents an important first step in dramatically improving the delivery of care here in the UK and abroad."

As well as developing OnCare, the five start-ups chosen for the fintech programme will receive an "unrivalled platform of support both via our operations team and the insights and scale of Aviva," Fox continued. "The start-ups selected for the accelerator are incredibly diverse – from VR to blockchain – demonstrating the depth of our ambition to unearth the technologies that will revolutionise insurance and financial services."

The first five start-ups selected for the partners' fintech programme are:

1. Luther Systems, a market-leading developer of Blockchain-based products, focused on improving efficiency and transparency of transaction management systems. Together with Luther, Aviva has completed a successful pilot to automate large parts of the supplier invoicing process within supply chains and a further two pilots are in development.

2. Psious, which helps patients tackle their mental health problems with virtual reality (VR) technology by simulating real scenarios through VR enabling clinicians to improve their therapies on-site and remotely.
3. Shepherd, a provider of monitoring technology which can be connected to any machinery to detect anomalies, and uses artificial intelligence (AI) to predict when maintenance will be required. Should machinery breakdown, the most relevant people receive alerts removing the need for expensive and irrelevant engineer call outs.

4. Previse, which enables faster business payments using AI technology. The start-up uses the power of artificial intelligence to allow suppliers to receive payments for invoices instantly, helping prevent late payments which can bankrupt SMEs and damage the economy.

5. Fitwell, which aims to help people stay fit with an AI powered fitness app and wellbeing coach 'Hailee' which has over one million users globally.