Beneva CEO lifts lid on "a merger of equals" | Insurance Business Canada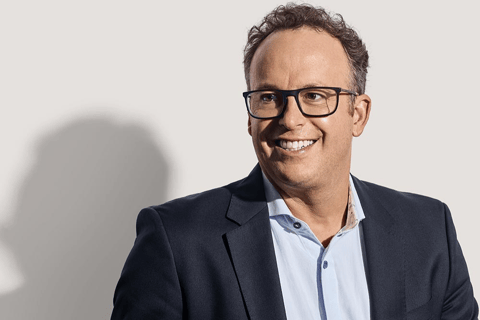 There is a new force to be reckoned with in the Canadian insurance industry. Two of Quebec's most popular and long-standing mutual insurers – La Capitale Insurance and Financial Services and SSQ Insurance – have officially combined to created Canada's largest mutual insurance company. While the merger was finalized on July 01, 2020, the market had to wait a few months to see how the combined entity would identify and position itself.
Last week, the long wait was over. On December 03, the mutual insurer unveiled its new branding, identity and values, officially going to market as Beneva, with a value proposition of being a company of 'people looking out for people'. Quebec City-headquartered Beneva has more than 3.5 million members and customers, over 5,000 employees, assets under management totalling more than $20 billion, and consolidated premiums worth about $5 billion.
Jean-François Chalifoux (pictured), president and chief executive officer of Beneva, and former CEO of SSQ Insurance, described the consolidation of the two mutual insurers as "a merger of equals". He told Insurance Business: "La Capitale and SSQ Insurance were so similar in terms of our nature, our values and the way we conducted business that coming together made great sense. There have been several episodes [in this merger story]; I believe there were discussions about this 30-years-ago, and I think those episodes in the past really helped in forging the intent, the vision and the reason behind why we now feel we're stronger together as a company."
Read next: Industry veterans launch reinsurance firm with $1.28 billion in capital
Both La Capitale and SSQ Insurance had insurance strongholds in Quebec before their merger, but they were also present elsewhere across the country in both property & casualty and life and health insurance markets. Now that the two smaller players have come together as Beneva, Chalifoux hopes to use that consolidated scale, as well as strong relationships with the broker market, to accelerate growth nationwide.
"By coming together, suddenly our share of the market is stronger and our suite of products and services is more diversified," said Chalifoux. "La Capitale has outstanding solutions in certain areas and SSQ Insurance thrived in others. When we put the two together, we can offer a much more complete and suitable offering for the brokerage community, which will help us to accelerate our growth in key areas like Ontario, Western Canada and the Atlantic provinces."
Chalifoux described brokers as "important partners" for Beneva. He said they will "remain at the centre of the insurer-insured relationship," despite greater digitalization and some technology-driven changes in consumer preferences. The reason for that, according to the CEO, is the fact that insurance products and financial services remain relatively complex. There will always be room, he said, for brokers to play an important advisory role for consumers, especially when it comes to more complex insurance solutions.
Read more: Broker of the Year finalist on the hard market
"Brokers offer choice, they offer personalized service, and their assistance in the event of a claim is welcome for consumers," Chalifoux commented. "But at the same time, consumers expect more and more digital technology, and they want self-service solutions. I think there are opportunities for us to work in partnership with brokers to develop and deliver those solutions. We can also fulfill customers' demands for easier access to contracts, billing, insurance certificates, and claims processing. There's an opportunity for us to work hand-in-hand. At Beneva, we want to be as accessible as possible. It will be up to the consumer to determine how they want to interact with us, but we truly value our relationships, past and future, with the brokerage community."
The CEO is confident in Beneva's strong foundation and platform for growth, despite the many challenges kicked up by the COVID-19 pandemic. He said: "Beneva is diversified in both P&C and life and health. If one sector experiences difficulties, another sector can rebalance the results. La Capitale was a major player in P&C insurance - home, auto, and commercial - while SSQ Insurance was more of a major player on the group life and health side of the business. The two are very complementary. In individual insurance and financial services, we're doubling our size right away, more products, more services, and deeper sales force across the country. I think we're well positioned to face the challenges in the market."