Bringing trust back to the ICBC | Insurance Business Canada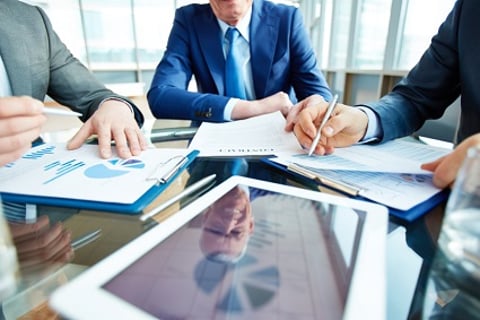 It's official – a rehabilitation of the Insurance Corporation of British Columbia (ICBC) is underway.
On February 06, the government of BC announced a series of changes that will come into effect April 01, 2019. These include a new limit of $5,500 on pain and suffering for minor injury claims, a doubling of the medical care and recovery cost allowance to $300,000, and an independent dispute resolution process for certain motor vehicle injury claims.

The announcement comes during a tumultuous time for ICBC.

Days after the provincial insurer posted a net loss of $935 million for the current fiscal year, the Insurance Bureau of Canada (IBC) released a report calling for increased auto insurance competition in BC.

Changes at the ICBC have, however, been in the works for some time.

"Over the past number of months, the ICBC board and senior management have been working hard alongside government to put together long-term and meaningful solutions to the challenges facing our current auto insurance system and we firmly stand behind the changes being announced," said Joy MacPhail, chair of ICBC's board of directors, in a statement to Insurance Business.

One of the announced measures is making major revisions to ICBC's rate structure to reward good drivers with lower premiums and bad drivers with higher ones.

Some insurers welcome the much-needed reform, particularly as the province boasts some of the costliest basic premiums in the country.

"We are on the front lines. No-one wants to pay more for insurance, myself included," said Ken Swanson, managing partner at Murrick Insurance in Vancouver. "The majority of our clients are regular people, and living in the Lower Mainland is already expensive. So when the rates go up, we get the brunt of it."

Not to mention that ICBC isn't the only insurer in the province.

"We also have other private companies that do the optional portion," said Swanson. "They are also in trouble financially with all the claims. They have raised their rates by 10% this year, more than ICBC, so it's not just an ICBC problem."

Despite the announced changes, IBC still sees room for improvement and said that caps are not enough to bring down rates in the province.

"Opening ICBC to competition and allowing Canada's private insurers to bring choice to the market would bring significant savings to BC drivers, and must be part of any long-term solution to the challenges in BC's auto insurance system," said Aaron Sutherland, IBC's Pacific vice-president.

Some are not holding their breath as they wait for the insurer's shortcomings to be fixed.

"The public is sceptical that ICBC can correct itself," said Swanson. "Hopefully, these changes can bring stability and trust back to what is supposed to be our public insurer."


Related stories:
BC announces changes to ICBC after insurer reports $1 billion loss
ICBC reacts to report detailing its shortfalls