Brokers can hit a hole-in-one for their clients with this insurance | Insurance Business Canada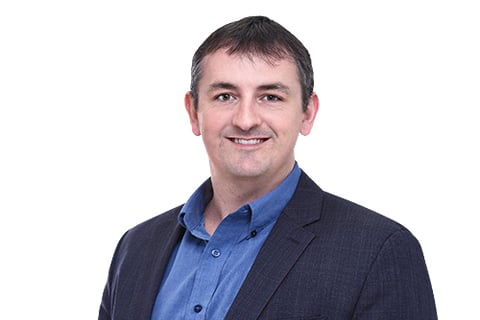 With the first day of spring just around the corner, companies are already planning their golf tournaments and shootouts for the warmer months, which means they're also looking for hole-in-one insurance to have coverage in place should one lucky golfer take home the top prize.
"We're actually seeing hole-in-one policies being taken out already," said Matthew Taylor (pictured above), general manager at PAL Insurance Brokers Canada. "We have a lot of clients and golf courses that are gearing up for the summer and their hole-in-one contests, so it's a hot topic at the moment with brokers."
Clients can purchase coverage at the very start of the season, all the way up to the day before the actual contest takes place. The policy will then reimburse them for the cost of the hole-in-one prize, if it's won.
Read more: What is prize indemnity insurance?
Since last year, the PAL experts have seen an increase in demand for another type of hole-in-one package.
"We have seen quite a few requests for our block package program," said Taylor, adding that this solution is perfect for any company looking to put on multiple contests throughout the year. "For example, under the block package, they would purchase a high limit of coverage, say $500,000 for the season, and then, as the season goes on, they can schedule their contests and have one contest once a month for $25,000 – or they can have it once a week or schedule them whenever they'd like – and the limits for each contest that they're putting on would come off that block package's total insured value."
Reinstatement coverage is also automatically included in PAL's policies at no additional premium, so in the case that there were two successful winners on the same day, the insurance would cover the full prize value for both winners per insured hole.
"Technically, there are chances for two holes-in-one under that one contest," explained Taylor.
Another unique feature of PAL's program is that it rates out the premium per yardage and per participant.
"That's a big value factor for tournaments coming through where most of the marketplace has set-amount premiums for up to 144 participants, but with PAL's rating structure, we can quote as low as 40 participants online all the way up to 200 or [so], and it's based per participant. So, they do get a substantial discount when looking at the [rating] per participant, compared to the built-in package for most of our competitors," said Taylor.
The standard yardage from the tee to the flagstick is 160 yards, though women can shoot up to 15 yards closer than men, explained PAL underwriter Jennifer Stackhouse (pictured below), to a minimum of 135 yards. However, anything outside of the standard yardage can be referred back to PAL's underwriters.
Brokers looking to sell hole-in-one insurance can use PAL's online portal. If the contest fits in the box, brokers can go online to enter the contest information, and the website will give them an on-the-spot rate for prize values up to $50,000 – higher limits will be kicked up to the underwriters for referral, said Taylor, and PAL can look at up to $1 million in prize value.
If the broker wants to move forward, they can then bind the policy online, and the documents are issued for them immediately, though that's not the only benefit.
"We've actually opened up our own in-house claims team for PAL and most claims will be settled within 30 days," said Taylor. "The clients and the brokers are happy to get their payout as quickly as possible."