Brokers: Don't forget about business travellers when selling travel insurance | Insurance Business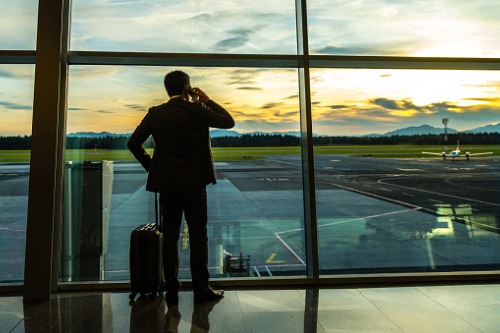 Travelling for leisure and travelling for business offer two very different experiences – in one, you might be parasailing over the ocean, and in the other, you might never be exposed to sunlight, except for the few rays that make their way into the boardroom.
With the added stress of travelling for work, these employees face unique health risks, which proves just how important travel insurance is for this cohort.
"The very nature of business travel increases stress for the individual that's travelling. A holiday or leisure trip can be on your own schedule, and generally, the whole purpose of the trip is to relax whereas for business traveler, you oftentimes have long flights where immediately following the flight, the individual has to go directly into a meeting," said Dan Keon, vice president of market management for Allianz Global Assistance Canada.
"You have the stress of managing the jetlag while you're actually trying to be productive workwise, and on top of that, if you add in climate change and a change in eating habits while you're travelling, all of these things can increase stress, which as a result, can also increase your chances of having some sort of illness and injury."
Business travellers also frequently travel solo, which means that if they find themselves in an emergency, they may not have that friend or family member there to help them navigate the health system or seek medical care.
"That's why it's so critical for them to have travel insurance, where not only do they have protection in place for medical costs they may incur, but also the assisted services that come with that product," explained Keon, adding that through this solution, they can get referrals to medical facilities, be walked through the course of treatment they should be getting, and if it's something more serious, they have assistance to make sure they're getting appropriate care and getting back home to Canada safely.
Read more: Abruptly ending out-of-country medical insurance endangers Ontario consumers
Brokers selling travel insurance would do especially well to hone in on employees of small and medium-sized businesses who are travelling for work, since smaller shops might not have as well-rounded group benefits plans that include coverage for business travellers. A bill for something as simple as a broken leg or sprained ankle can quickly add up to a few thousand dollars, whereas a more serious illness or injury – appendicitis or even a heart attack – can run into the tens or hundreds of thousands of dollars, which is not a cost that an employee or their small business would want to take on by themselves.
"Business travellers may have some form of coverage through their work. Group benefits plans often, in addition to things like dental coverage and coverage for prescription medication, will include some form of benefits for out of country medical," said Keon. "For those that do have this type of coverage, it's still very important that they speak with their employer and/or their travel insurance provider to understand the level of coverage they have.
"For small business owners or entrepreneurs, they may be less likely to have a group benefits plan in place, either due to the number of employees they have or the stage they are at with building their business. For those individuals, they are in the same position as a leisure traveller, where they simply would have no coverage in place at all. That's why it's so critical for them to make sure they do get some form of coverage in place because the potential cost of a medical emergency can be so significant."