CAA turns to ping-pong to show why driving high is never a good idea | Insurance Business Canada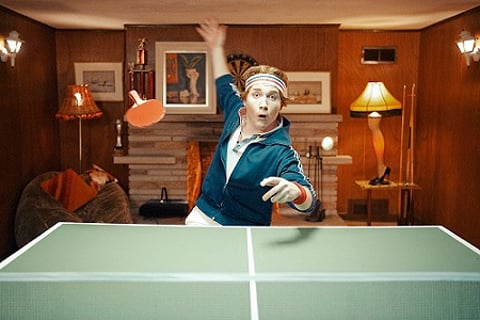 Photo by: theturnlab
To hold your own at ping-pong, you need to react quickly, make strategic decisions, and have decent hand-eye coordination, along with the other motor skills that allow you to hit the ball over the net instead of just swinging wildly at the air – a skillset that diminishes when a player is impaired by cannabis.
That's in part why CAA South Central Ontario (CAA SCO) launched its cannabis education campaign, #DontDriveHigh, at the ping-pong bar SPiN Toronto, the aim of which is to raise awareness about the impact that using cannabis has on concentration, coordination, reaction time, and decision-making, according to the company. Attendees at the event were able to try on a pair of cannabis and drug-impaired goggles and attempt to play ping-pong successfully as their vision was blurred, their depth perception was altered and their judgement was weakened, all to the detriment of their ping-pong abilities (and to the benefit of those watching who weren't wearing the goggles).
The event also marked the release of a video series created by CAA SCO, in partnership with the creative agency The Turn Lab, which will promote the message of cannabis impairment to millennials, a demographic that is especially at-risk of driving high. CAA's research has revealed that young men between the ages of 25 and 34 are the most likely to drive under the influence of cannabis, and many of them are novice drivers living in traffic-laden, urban regions.
"What was particularly alarming was we know that people are consuming cannabis, but it was that almost one in two drivers are getting behind the wheel, and in particular, that younger demographic and novice drivers," said Teresa Di Felice, assistant vice president, government relations at CAA SCO. "We're seeing that even with distracted driving, really stiff penalties coming into place are for those that don't even have the experience as drivers yet, and so this is why we developed this campaign to get that message across, that it's not worth it. It's not worth the impact [of having this] on a record, whether it's criminal or on your driving record."
Read more: Mistletoe, marijuana and #metoo: The changing risks of the Christmas party
Besides the way that playing ping-pong reveals drug impairment, SPiN was a good fit for the launch because of the campaign's target demographic.
"This is also the type of venue – bars, restaurants, clubs – where we're going to be getting this message out. There's a social campaign, there's a TV ad campaign that's going along with this, but there's also going to be these posters and callouts to the various skillsets that we're demonstrating through the videos that will be in bar restrooms in the downtown area," said Di Felice. "This is where this demographic is having fun, and we just want them to have safe fun. We want them to get to the venue and leave the venue safely."
The three #DontDriveHigh video vignettes depicted young people, including an enthusiastic ping-pong player, trying to do every day activities in relatively safe environments (at the pool or seated around a dinner table) while high, and illustrated the unfortunate consequences of doing so. Viewers can only imagine what would happen if the same individuals were suddenly behind the wheel.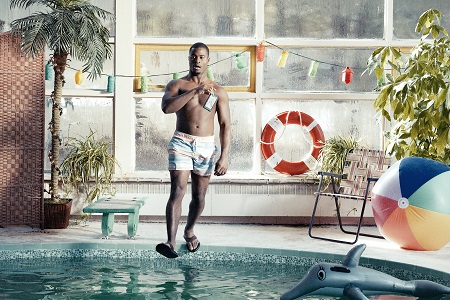 Photo by: theturnlab
"The fact that cannabis has been legalized is probably one of the biggest road safety issues of recent years," said Di Felice. "Now is really that opportunity to highlight the fact that, [while] people have probably been doing this before, cannabis and driving should not be done together."
Brokers, meanwhile, can help increase awareness about cannabis impairment by passing along the message of #DontDriveHigh to their clients.
"The broker is oftentimes a community partner and this is the opportunity, because they know their clients who are from a younger demographic, [to have] these conversations," said Di Felice, adding that they can, for example, remind people that there are laws around impairment, whether it's drinking and driving, driving while high, or even distracted driving.
"There's so much that's happening that people need to be aware of, and we think that brokers play that community partner role in informing their clients. It lets their clients know that they care about them, they get who they are and what's happening in their lives and their kids' [lives]. It's another channel to get the message across on how to be safe."