Canada's aging population means more complex workers' compensation claims | Insurance Business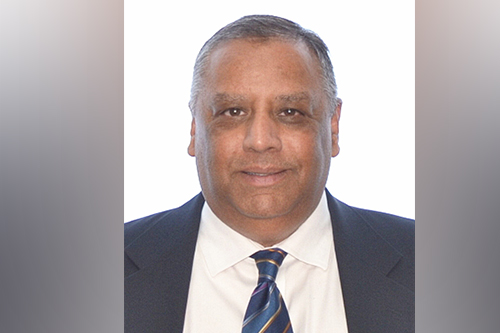 Canada's population is growing up and getting older, with Statistics Canada reporting that by 2030, 25% of Canadians will be seniors – up from one in seven in 2012. While 2030 seems … well, a decade away, this aging trend is already having an impact on workers' compensation claims in the country.
"One of the biggest trends that we're seeing is more complex claims in Canada, mainly due to the aging population that we have in the Canadian workforce," said Dan Ogale (pictured), who was recently appointed assistant vice president in Sedgwick's workers' compensation division in Canada. "What that's resulting in is we're seeing longer healing times, complications related to possible pre-existing conditions that an employee might have, and they may have injuries from a prior job and now they're coming into a new job or a second career."
The aging population brings unique challenges when it comes to managing claims, as does the legalization of recreational cannabis that came into effect late last year.
"This provides some unique things that employers have to do to manage that in the workplace, so that's just something that they've focused on quite a lot when the legalization was introduced last year, and they have their own internal plans in place as to how to manage cannabis and policies to effectively be able to identify if there's any safety issues," said Ogale.
However, there is also a positive trend impacting the workers' comp insurance space.
"We're seeing improved support from the local workers' comp boards for helping employers with return-to-work programs," explained Ogale. "We're getting cooperation from boards to help employers implement [these] programs, and that's a good thing."
At the same time, Sedgwick is seeing increased awareness around safety culture from its clients, starting from the CEO all the way down to the employees, among other important developments within companies.
"We're also seeing improved internal risk management at the employer level with training and awareness to workers on safety and risks inherent to their jobs, and we're seeing improvements to how the worker works," Ogale explained, adding that employers are likewise becoming more savvy when it comes to capitalizing on data based on their loss statistics to spot trends and do early risk mitigation. "If they see, for example, a particular type of job or particular job function that's causing a particular type of injury, they're better able to analyze the frequency and severity, and do preventative risk management before an incident actually happens."
Meanwhile, with Ogale coming into his new role at Sedgwick earlier in the summer, he has several top-of-mind objectives for the workers' comp division in Canada.
Read more: Sedgwick expands Canadian operations with new business development team
"First and foremost, [I want] to develop a team of experienced workers' comp consultants, and Sedgwick colleagues that can really provide our clients the optimum return on investment by choosing Sedgwick as their go-to people for managing their workers' comp," he told Insurance Business. "Whether it's a simple first aid claim or whether it's a more complex injury claim, we want to be able to assure our customers that we're treating it with the same sense of urgency, and really making sure that they're getting a return on their investment by choosing us as their consultant."