CEO of GPL 'extremely confident' after joining ranks of Arthur J. Gallagher | Insurance Business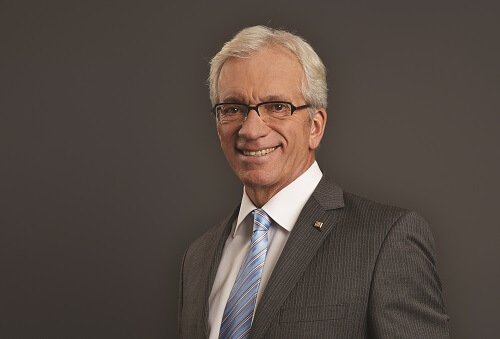 The future's bright for Québec-based GPL Assurance after joining ranks with global mega brokerage Arthur J. Gallagher.
GPL president and CEO Louis-Thomas Labbé (pictured) described his company's 2017 as "tremendous" after it achieved positive results and more than 10% organic growth. So far, its good fortune seems to be continuing into 2018 – and the brokerage "hasn't yet reaped the benefits of being part of such a dominant global player," Labbé remarked.
"Joining the Gallagher family has enabled us to develop GPL Assurance in Québec and abroad. We're able to increase the support we offer to our clients by guaranteeing additional access to Arthur J. Gallagher's industry specialties and to a network of their local offices located throughout the world," Labbé told Insurance Business.
"I believe this relationship will be a win-win for both organizations. We've helped Gallagher gain a presence in Québec, and they will help us by bringing access to a global network, with strong revenue and market capacity. We fully intend to make the most of the market clout of the Gallagher organization."
Just over six months after GPL joined Gallagher, the business is growing well. In January, GPL made a key hire of an aerospace specialist in order to gain market share and a new niche presence in Québec's booming aerospace industry.
The company has also been making moves in Québec's thriving artificial intelligence (AI) market and is looking to hire talent to service the province's specialized knowledge economy. GPL acquired Globalex Special Risks in 2011 to gain a foothold in the market and it has been investing in that business ever since.
"We're going to see change in the next five years that will blow our minds away in terms of new technology," Labbé commented. "All of those technology companies need insurance in order to be successful, and, with the help of Gallagher, we hope to position ourselves as the go-to broker for the future. I'm very optimistic about our chances."
Of course, uniting with the world's fourth largest insurance broker also comes with a few transitional challenges. Whereas GPL Assurance used to have the ability to be very agile and make decisions quickly, it's now tied into the procedures, governance and reporting that underpins large organizations.
"Despite the so-called 'friction of dealing with large organizations,' I'm very pleased to report that it has been 'so far, so good' with regards to our relationship with Gallagher," Labbé added. "Gallagher has been very accommodating not to overload us with governance, and they understand the need to let their local subsidiaries operate as interpreters.
"They want all subsidiaries to abide by their global values and ethic codes, but again that's positive, because Arthur J. Gallagher was recently named a World's Most Ethical Company for 2017. I see a period of adaption for GPL Assurance moving forward, but it's not going to be a revolution. We have a nice cultural fit with Gallagher, and I'm extremely confident we made the right choice to join them."
Related stories: