Changing the rhetoric around Ontario's auto insurance 'postal code discrimination' | Insurance Business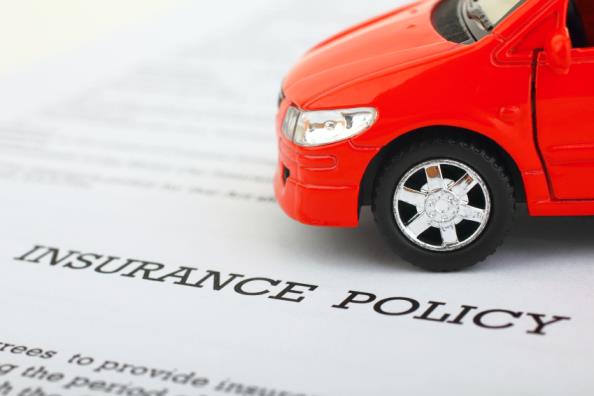 Drivers are having to dig deep into their pockets to cover soaring auto insurance rates in the Greater Toronto Area (GTA), and many have voiced deep unhappiness with the so-called 'postal code discrimination' system whereby insurers use geographic data to determine premiums.
With the provincial election just days away, all major political parties in the province have commented on the auto insurance premium problem, trying to own the popular discussion by promising solutions. They're working hard to earn favour with voters, especially in places like Brampton, the GTA zone with the most expensive auto insurance premiums, according to the interactive Kanetix.ca Insuramap.
The Ontario NDP announced in its 94-page platform that it plans to reduce auto insurance premiums by 15%, end neighbourhood discrimination, and base premiums "on your car and how you drive, not where you live." Likewise, Ontario's Liberals have promised to do away with "postal code discrimination."
"Auto insurers base their premiums on historical data. They look at the frequency and severity of claims, territorial data, and a policyholder's personal driving profile such as the type of car driven, kilometres driven, past tickets, accidents and claims etcetera. It's a stringent actuarial process that's meant to protect insurance companies from their potential exposure," said Anne Marie Thomas, insurance expert at Kanetix.ca.
"I understand the word 'discrimination' to be something that's without reason. When people describe Ontario's auto insurance system as 'postal code discrimination,' I think that's harsh because insurers don't decide upon premiums without reason. They don't just impose rate hikes in postal code areas A B and C because they don't like those areas – it's nothing like that, and the industry needs to work hard to ensure policyholders in the province understand that."
According to Kanetix.ca, the average annual premium in Brampton right now ranges from $2,100-$2,400, compared to an average of about $1,600-$1,850 in Mississauga and $1,350-$1,600 in most parts of downtown Toronto. Drivers in northern areas like Newmarket pay around $1,100-$1,350 per year, and in fringe areas like Peterborough, annual average premiums lie between $800 and $1,100.
Despite multiple political parties promising to quash the territorial premium system, no-one has yet provided a clear and comprehensive solution for how a flat rating system would work – especially when faced with increased frequency and severity of accidents.
Higher premiums in Brampton are likely caused by the growing volume of traffic and congestion in the area, which directly impacts frequency and severity of accidents. If rates are made flat and reduced in an area of high exposure like Brampton, this could lead to average rate increases in territories in Northern Ontario without the same exposure, explained Thomas.
"The one key piece of advice I have for drivers in Ontario is to shop around," Thomas told Insurance Business. "Kanteix.ca is a perfect example of that. Drivers can enter their information and get rates from all the auto insurers in Ontario within 10 minutes. Rates can vary by hundreds of dollars within the same postal code, which is why it's so important to shop around. In the worst-case scenario, a driver might not find a lower rate, but at least they will know they've done their due diligence and made sure they're getting the best possible deal.
"As for insurance brokers, they can almost launch a pre-emptive strike and check their own markets for the best possible prices before sending out renewals to clients. The industry as a whole needs to press forward in this tricky situation and do what it can to educate consumers as to why the situation is like it is. Hopefully that will take some of the sting out of the high premiums."
Related stories:
Ontario Liberals promise to end postal code auto insurance discrimination if re-elected
The most expensive Ontario cities for auto insurance are...