"Glaring errors" in report on auto insurance overpayments - IBC | Insurance Business Canada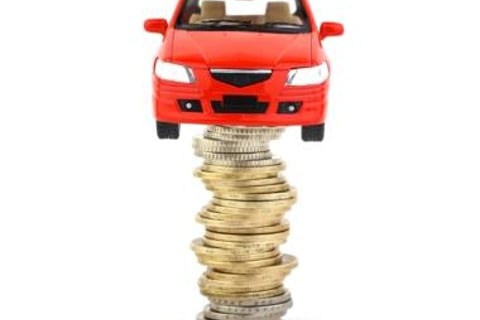 The Insurance Bureau of Canada (IBC) has some bones to pick with a report commissioned by the Ontario Trial Lawyers Association (OTLA), which stated that motorists in the province have overpaid for auto insurance coverage by about $143 per policy each year.
In a news release, Fred Lazar, the report's author and economics professor at York University's Schulich School of Business, said, "I estimate that in the last five years alone, overpayments may have totalled $5 billion."
In statements emailed to Insurance Business, IBC spokesperson Steve Kee said the association disagrees with the findings.
"There are some glaring errors in the report. In Ontario, auto insurers must provide massive amounts of data to the government-mandated General Insurance Statistical Agency (GISA), including Return on Equity (ROE) earnings, underwriting revenue (premiums earned vs. claims paid), and claim cost trends."
He added, "OTLA and Professor Lazar make some very inaccurate claims and assumptions," stating that in 2016, the year of focus in the report, GISA shows that ROE was 6.6% (not 15.9%), insurers paid out $1.03 for every $1 earned in auto insurance premiums, and total claims costs have increased by 4.5% annually on average, or by 19% between 2012 and 2016.
According to Lazar, the potential pre-tax profits were calculated by analyzing auto insurers' financial performance, including their ROE, though he added that it's hard to be certain about the data since the companies "do not report publicly the equity allocated to their auto insurance operations in Ontario, the net investment income attributable to such operations, or their actual operating expenses."
IBC also told Insurance Business: "In terms of assumptions, Professor Lazar claimed the tax rate was 26.5% but admits in his footnote that it is actually 29.5%, and that operating expenses were 20-25% when GISA projects 28.2%. These assumptions are false and skew his findings."
The OTLA's claim that insurers are making excessive profits is another point of contention for the insurance association.
"Let me be clear – this is not true. GISA, the Financial Services Commission of Ontario (FSCO), and the government's independent auto insurance expert David Marshall have all reviewed insurer operations and agree that profits are not significant."
Marshall's report, released last year, reads, "Claim costs continue to rise while automobile accidents continue to fall. The main cause is not inefficiency or excess profits by insurance companies or the behaviour of claimants, providers or lawyers. It is the way the system is structured."
Some of the recommendations from that report's five-part action plan included changing the system of compensation for people with significant injuries, making contingency fees for lawyers more transparent, and exploring open systems for the auto insurance industry, which has been plagued by heavy regulations and price controls.
IBC and OTLA do meet in the middle on one aspect of the findings. According to Kee, the national association agrees with OTLA that "the insurance system needs to be reformed for the benefit of consumers, but to claim that excessive insurer profits is the cause is simply false."
Related stories: